If you are a busy grooming professional wanting to know where dog groomers make the most money, it sounds like some business improvements could be in order. Enhancing a business is essential to continue beating off the competition and making as much profit as possible.
Savvy Pet Spa was created to help groomers thrive. With adoring pet lovers spending £10 billion a year on their dogs, there is big money to be made in the market of pampering pooches. 
Continue reading to find out our top tips for enhancing your dog grooming business.
What Are Customers Looking For In a Dog Grooming Business?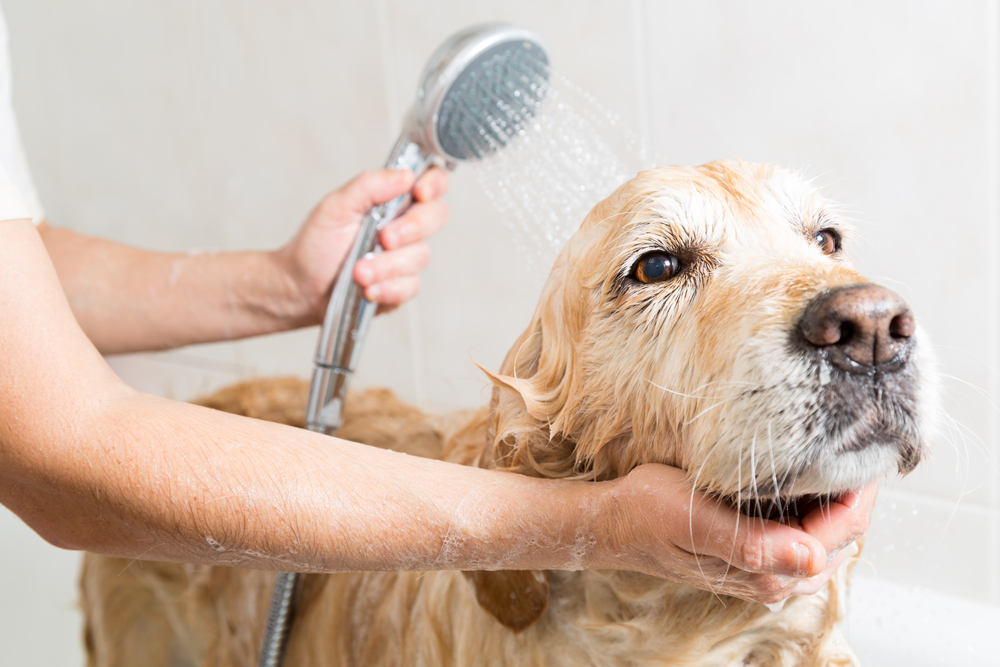 Before we share our advice, it is important to consider what your target audience is after, as this will help you know where improvements can be made. This is the thought process used when designing our software, as consumer experience (for both the two-legged and four-legged clients) is the most important thing.
When improving your dog grooming business, you should therefore take the following into account:
Customers are looking for a business that will treat their dogs like stars, offering excellent grooming and personalised care for their pets.
Value for money is also significant to customers, and thanks to the saturated market, they can afford to shop around.
Availability of appointments is something that will have an impact. With schedules getting busier for everyone, companies must be flexible to their client's needs.
Open communication is also vital, as anything to do with our pets is a high priority.
Tips For Upgrading a Dog Grooming Business
With 5.5 million UK small businesses operating, competition is high across all industries. When it comes to making sure that your company stands out, one of the best things you can do is to keep customers on their toes. Improving your dog grooming business and constantly being aware of trends is essential if you want to be the number spot for mucky puppies to visit in your area.
Knowing that you want to change is one thing, but do you feel confident in following through with the intention? Check out our tips below:
Adopt Pet Grooming Software To Manage Your Business Better.
Our number one tip is to invest in a pet grooming software tool such as Savvy Pet Spa. With 62% of smartphone users interacting with apps daily, it is clear to see that software is an excellent addition to any business.
Pet grooming software represents a digital transformation within the industry as it modernises admin tasks, such as booking appointments and paying for services. This software will improve your business in many ways, making it a great addition, no matter the size or age of a business.
Working more efficiently allows time, energy, and money to be focused on other ventures. By not being weighed down with admin tasks, you can operate more reactively and stand more chances of gaining business opportunities when they arise.
To find out more about what pet grooming software is, click here.
Use Your Client Feedback As a Marketing Tool.
Focusing your efforts on marketing is another way to improve business. You don't have to have a huge budget either if you have already adopted grooming software, as your feedback should be readily available.
95% of customers read reviews, so sharing positive feedback will interest your business more.
Improving your business is not just about the processes you have in place but also the services on offer. You, of course, need qualifications to be a UK dog groomer, but if you want to be the best, it's worth looking at how you could improve upon this.
This could be doing more training, offering specialised services, or focusing your skills on a certain breed. It doesn't matter how you choose to stand out; all that matters is that you have something unique about your business that other groomers don't possess. This then improves your business as it means when you are compared with other groomers, such as via the search function on our grooming app, it means you have something special, which means you are more likely to be selected.
Create a Consistent Brand Image.
You can also improve your business by giving it a professional image. There is no need to be a design whizz to achieve this, as the most crucial element is consistency.
Even if you have a simple logo and branding, as long as this is the same across all channels, your business will become more established. If you want to improve your business further, it is worth investing in some form of marketing and design help as visuals sell.
The Savvy Pet Spa software is great as it allows you to change the visuals to suit your business, allowing it to be seen as a seamless extension of your existing website and social media pages.
Improve The Customer Experience.
If you want your business to improve, you must offer something that adds value to your clients.
With some dogs getting groomed every six weeks, customers expect a personalised experience each time. They are spending lots of money on a very previous member of the family. Your dog grooming business can be greatly improved by making changes that will enhance the experience that they receive.
Automated messaging, simple booking, and sending out company updates all appeal to customers.
Furthermore, if you use software to support your business, you will have more time to liaise with clients. Getting to know your clients is unique, as most dog groomers only have minutes between each booking. In summary, your business will benefit by automating tasks and focusing on emotional connections.
Why Should I Improve My Dog Grooming Business?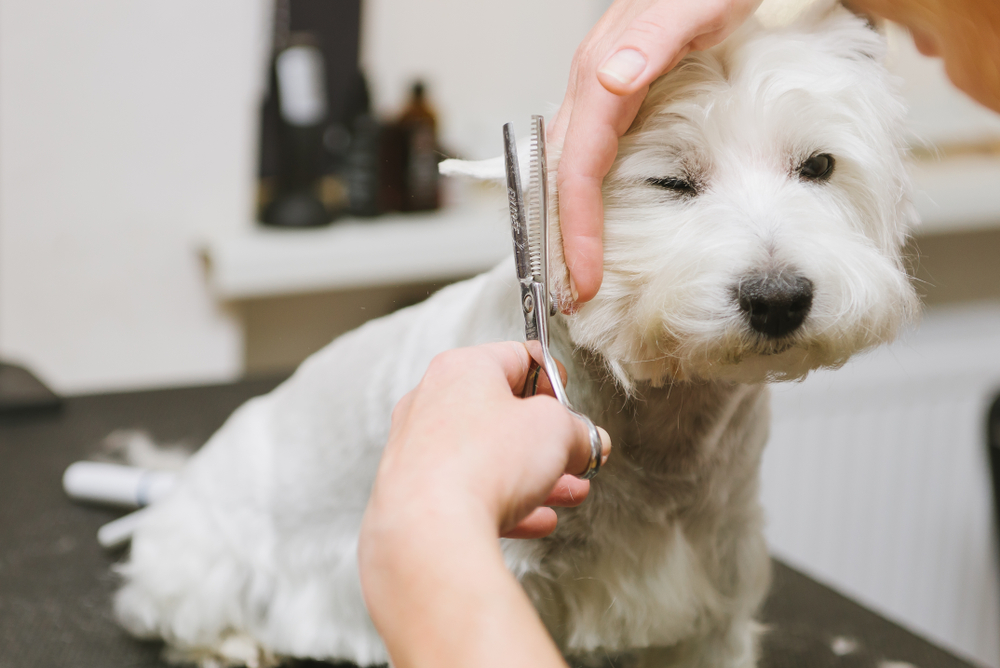 It is up to you whether or not you spend time and money improving your business, but we would say it is 100% worth it, as dog grooming is a profitable industry.
Considering that you don't need a licence for dog grooming in the UK and the fact that you can set up the business from your home, it is a fairly low-cost business to open. There is also a rising number of canines in the UK which will all need haircuts.
People love spending money on their pets; we don't think that will slow down anytime soon. Improving your dog grooming business will help you turn your passion into a long-term career, offering financial and job satisfaction as just a few benefits.
How Can Savvy Pet Spa Help Improve My Business?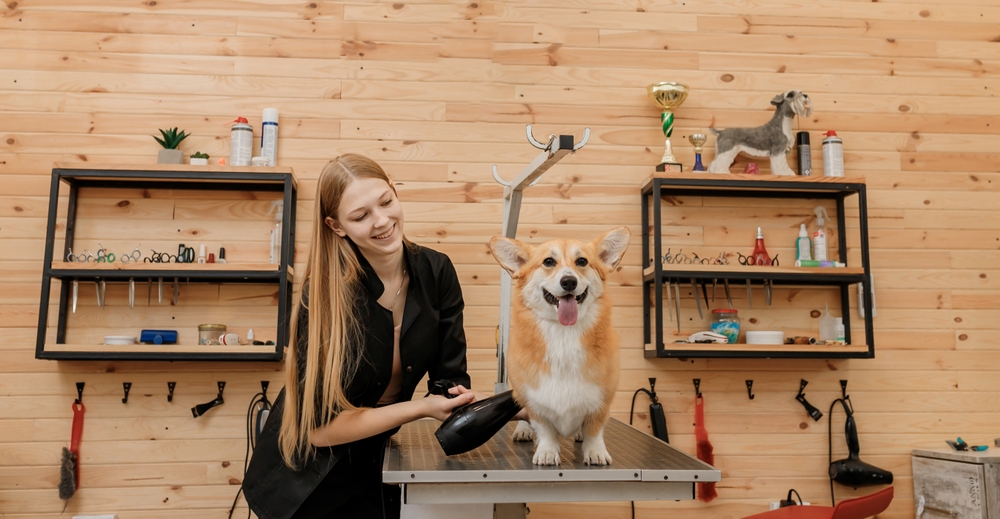 Whether you want to make improvements to help you scale your pet grooming business or to make things work more efficiently, we are proud that Savvy Pet Spa offers solutions for everyone.
By using our software, you can improve the following:
Manage Appointments
Clients can book appointments at a time that suits them. The software allows you to integrate with other calendar tools to ensure that a clear view of your availability is always accessible.
This means that you can be securing clients even whilst in the process of washing and drying your current canines. The software also allows cancellations and movements to be made without any additional admin from yourself.
Streamline Billing Process
Cash Flow is important for every business, but especially small ones. It is predicted that 58% of companies are owned money at any one time which can be a large amount of the turnover for dog groomers.
Our software lets you change payments and send out invoices for easy processing
Improve The Customer Experience
Last but not least is the ability to make life easier for customers. Savvy Pet Spa improves every part of the customer journey, making for happier clients and improved business performance.
Contact us today to begin making improvements to your dog grooming business.
Want to find out more? Check out some of our other blogs:
How Do I Start a Successful Pet Grooming Business?
The Recession Proof Guide To Cutting Your Dog Grooming Business Expenses