It's official; we are a nation of beauty lovers in the UK! In fact, the average spend on UK beauty treatments equates to £166 per person annually. Revenue in the personal care and beauty sector is also set to reach $15.92 billion globally by the end of 2023.
Even though Brits are clearly eager for their regular preen and polish, competition within the sector continues to be rife. With more than 46,000 beauty businesses operating in the UK, ensuring that your company stands out is the best way to secure regular clients. This is even more important as consumers are looking to spend less due to the rising cost of living. How can you ensure that your beauty salon commands attention and has a complete book of clients at all times? Using salon management software.
As the founders of the popular software Savvy Beauty Salon, we know everything about this innovative way to reach new customers. You can, too, if you continue reading!
How Does Salon Management Software Support a Business?
Salon management software is a digital tool allowing beauty-company owners to manage their businesses easily. Allowing daily tasks to be handled, the software uses automation and cross-collaboration with other programmes to ensure efficient working.
Beauty salons are highly business organisations that focus on customer experience due to the need for repeat bookings. Salon management software provides a way to manage admin tasks to ensure more time is available for the human side.
You can also save money in your business by using technology, which greatly benefits beauty salon owners. As beauty treatment popularity sometimes fluctuates during the year, knowing that you are operating financially efficiently is important.
This form of software is essentially the marketing support, customer management system (CMS), financial planner, and administration management all in one.
What Are The Benefits of Salon Management Software?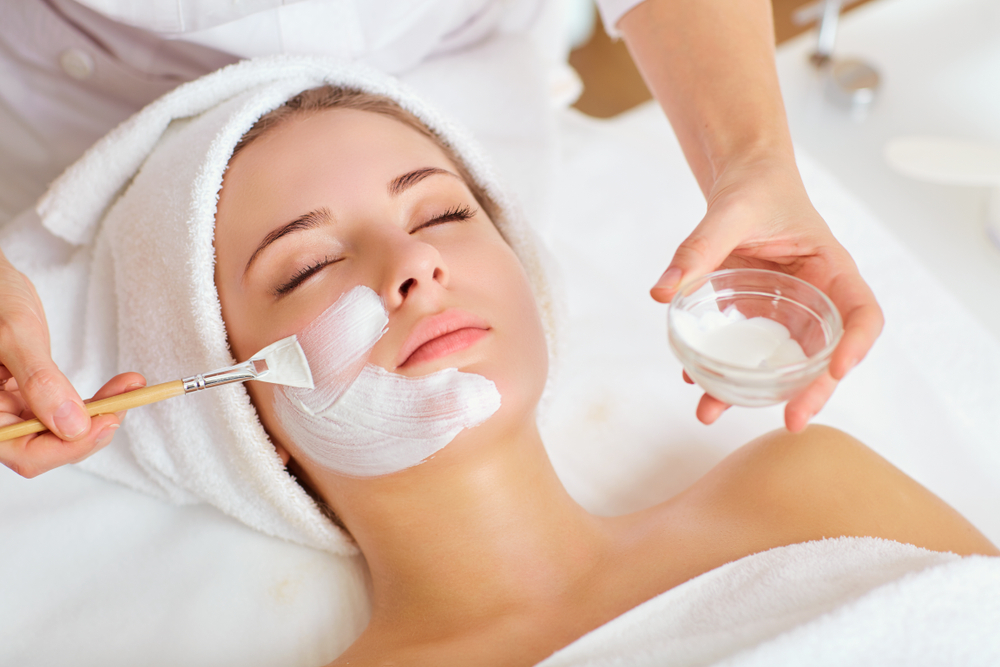 Technology is an excellent way of boosting efficiency and productivity at the same time. Leaving you more time to pluck, dye, and smooth; beauty software is the tool that every savvy salon owner should be using.
The main benefit of adopting beauty salon management software are as follows:
Client Data
Beauty treatments' nature means beauticians will likely see lots of people every day. Often, only a short break is available between sessions, meaning it can be tricky to take the time to familiarise yourself with your next client's needs.
Salon management software lets you store all customer information in one place, including notes about their preferences and a record of what they expect. If you are quickly changing from one treatment to another, you know how to prepare for your upcoming slot at the click of a button.
All contact information is also available, meaning clients can be contacted speedily should a change of appointments occur. This data can also be used for reporting purposes, allowing you to gain insights such as the popularity of certain therapies or consumer booking trends.
Marketing and Outreach
Customer retention and loyal clients are favoured within the beauty industry; due to the high market saturation, it is also important to reach new people. Marketing is something that is a necessity within beauty for this very reason.
With 96% of customers looking for a review before they book a service, beauty salons must have a strong online presence. Salon management software does its part to help with outreach in the form of review generation and listing businesses on their database once signed up. Furthermore, using software shows that a company is forward-thinking and more likely to appeal to certain demographics.
Savvy Beauty Salon takes marketing to a whole new level as it allows customisation of the interface to ensure consistency in branding. The psychology of consumption means that digital influences greatly impact aligning with a company. By using beauty software to manage a business, you can give customers the experience and information they crave with minimal effort from yourself.
Financial Support
Depending on how you configure your chosen salon management software, you can also streamline the financial management side of your business. Some software options will let you manage inventory and stock, providing a clear view of when to order so that money is only spent when needed.
Our software also includes full billing support, with integration available to Quickbooks for small business owners who manage their finances. Savvy software also includes features such as invoice reminders and contract generation to ensure that payments are never forgotten. You can also bill automatically for no-shows, ensuring that when cancellation procedures have not been followed that your bottom line isnt impacted.
With 49% of small business owners saying that the stress of managing company finances has cause stress, having a software tool in place that alleviates the pressure is a game-changer for many.
Appointment Management
One of the most important features is the appointment booking system. Without appointments, a beauty salon cannot exist. Busy clients also don't always want to wait until the business is open to call and book in. For many, securing a slot at any time is important.
Salon software allows for real-time diary management, with customers able to make appointments and cancel them without even needing to speak with a salon professional. This also ensures salon owners have a clear view of all upcoming bookings so that aspects such as stock ordering and staff hours can be managed.
Administration time is also greatly reduced as staff can be busy carrying out treatments instead of spending their time on the phone.
Is Salon Management Software Simple To Use?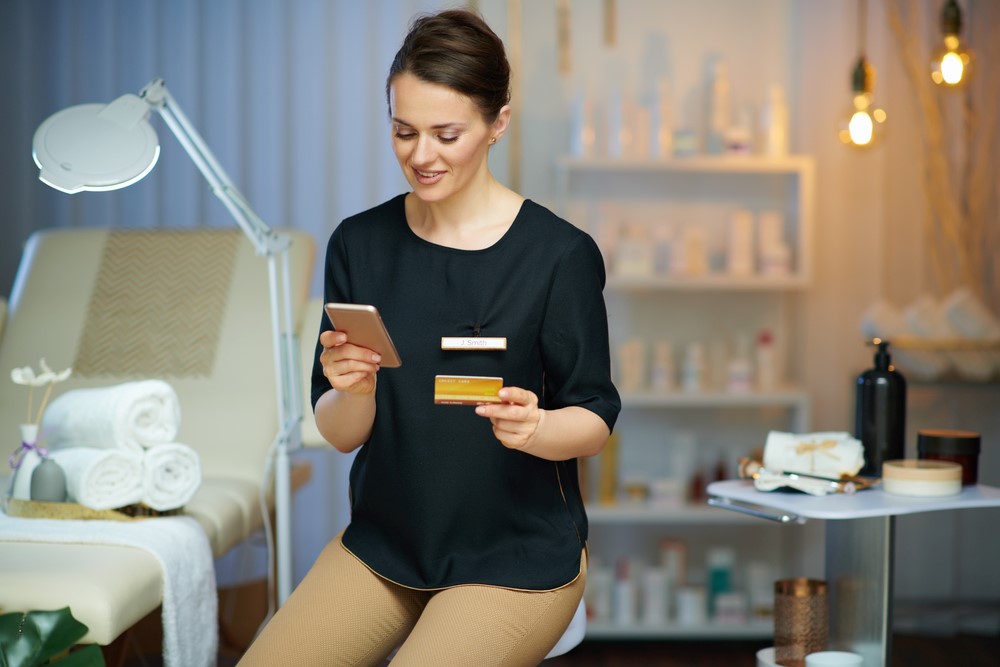 One of the reasons that so many people choose salon management software is that it is simple to use. Allowing users of all skill levels to configure to their own needs, each beauty salon can effectively gain a bespoke operating system for a low cost.
Our own system also integrates with various other apps easily, with Gmail and Paypal being a couple of the options. The idea is that when you use salon management software, it becomes the core of your business. This is how productivity and efficiency are improved, as every function benefits in one way or another.
The software is also favoured as it's easy for customers to use, representing any beauty salon positively.
What Does Savvy Beauty Salon Offer?
Hopefully, now you know how much time and money you can save with salon management software! You can configure this all-singing and dancing tool to manage your business in less time than it takes to wax some insta-worthy eyebrows or carry out a full facial treatment.
As experts in digital software solutions, the Savvy group have spent time understanding beauticians' needs. Savvy Beauty Salon has been created to encompass all the above benefits. This innovative software includes the following:
Total customer management, including centralised data and contact details.
Auto-reminders ensure that clients never forget an appointment. These can also be used to send payment prompts and staff nudges to keep everything running smoothly.
Appointment management, including bookings, cancellations, and amendments.
Complete billing and contract management so that automation manages your hard work.
A 14-day FREE trial and affordable monthly packages. We also understand that companies need to be flexible at times, so we offer a switch or cancel anytime policy.
Data security, with encryption features protecting both customer information and company details.
Support from our customer service team, who also boast impressive industry knowledge.
Salon management software has the power to change your business for the better. With the future becoming increasingly digital, adopting it now means giving your company the best chance of lasting in the long term.
Are you ready to get Savvy with your beauty salon management? Contact us today or request your free demo. You can also download our business planning ebook, which contains more handy hints and tips.