The pet healthcare sector is one of the latest industries to undergo a digital transformation. The veterinary software market was worth £538 million in 2022, with the industry expected to thrive over the coming years. This growth represents both busy lifestyles and the fact that 59% of all UK households are proud pet owners. As a nation of animal lovers, what could be better than efficient and easy-to-use veterinary software?
At Savvy Vet Care, we are pioneers within the industry thanks to our highly recommended software solutions. Continue reading to learn why you should be using veterinary software and what benefits it provides.
What is Veterinary Software?
Veterinary software is a complete tool which elevates business management for animal care practices of all forms. Used to streamline lasts and allow for efficient working, this form of software adds a modern touch to a traditional industry.
The veterinary sector's digital transformation is something practices have been asking to have available for several years. With daily life becoming increasingly digital, there is no reason why the care of our beloved pets cannot be managed in the same way. Saving money in your business using technology is not a new thing, but being able to modernise vet care provision is still a novelty for many companies.
Sure, many software solutions are available on the market, but do they all work for vets? We would say no. This is because veterinary care, just like human healthcare, is a specialist niche that hinges on quality patient care and experiences. Therefore, vet software's role is to provide a suitable platform for digital operations that still promote the human side of interactions.
Whether you want to prepare your business for a recession, appeal to a new audience, or improve profit margins, veterinary software offers solutions for everyone.
What Are The Benefits of Using Veterinary Software?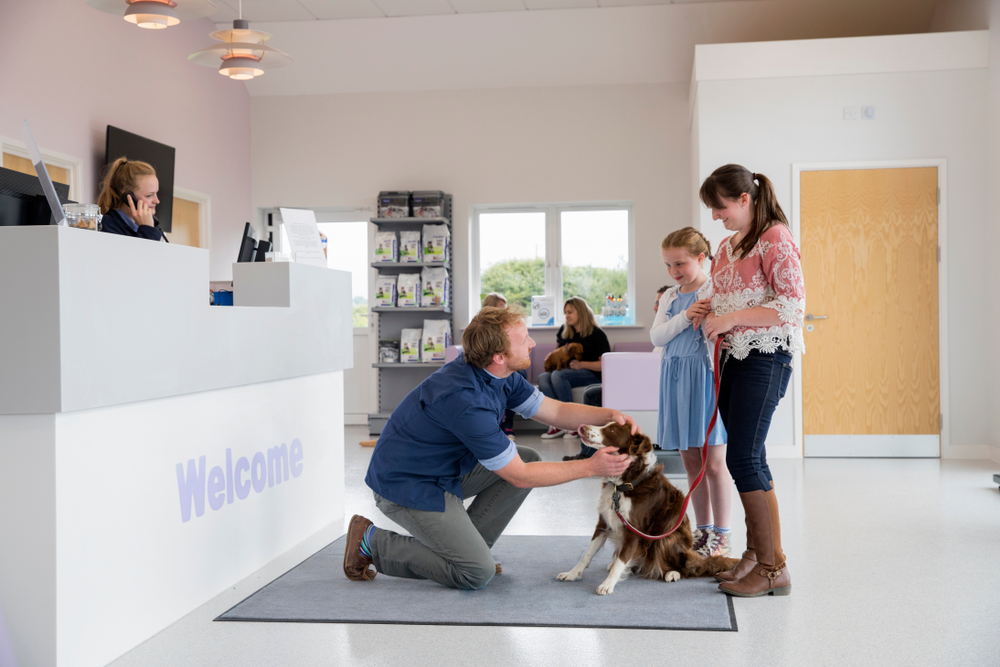 There is no denying that software offers efficiency benefits everyone can benefit from. As expert veterinary software providers, we aim to help animal healthcare practices unlock their full potential using specifically designed products. By using software that animal experts for professional usage have created, you can access a whole world of conveniences that can help a business thrive.
These include the following:
Ease of Appointment Booking
One of the main benefits of veterinary software is the simple booking service. We know all too well that emergencies and healthcare needs can arise anytime. With a quick-to-use booking system, owners can choose appointments that suit them without sitting on the phone.
Not only does this mean that reception staff can focus on other duties that are more urgent, but owners can plan their schedules better, meaning less chance of missed appointments or cancellations. The system also allows for improved real-time visuals of what appointments are booked and what has been removed. If unexpected sessions are needed, there is less chance of double booking.
Consumers also love being able to book without having to speak with someone, which will prove a huge selling point for your practice.
Manage Customers Completely
Veterinary software offers a significant advantage as the customer and pet management process can be streamlined. Taking time to collate notes and find contact information eats into moments that could be used for something else. With this form of CRM system, all data is in one place for the entire team to access.
Software can be used to bring together personal information, treatment plans, care results, and much more information depending on the way that your practice is run.
This also offers the option for billing and contracts to be managed efficiently. When bad times happen, and pet owners are preoccupied with the care their animals need, the last thing they want to consider is personal admin. Software, in this instance, can automate processes, meaning that owners can deal with settling the bill and reading through paperwork at a time that suits them best.
Managing customer information in this way also means that reporting is improved. With information being available to download at any time, practices can use real-life data to make decisions and improve business performance.
Tailor the Experience
Improving the experience that customers receive is also a benefit of using veterinary software. With 64% of customers saying that the companies they choose must meet their needs in real-time, offering software within pet healthcare is essential.
The personal approach is also best, considering visiting vets can be stressful for owners. Having a centralised and digital way of providing service also improves the image of practice, meaning they will stand out against other businesses yet to make the most of contemporary service provision.
Sustainable Operations
A huge reason people prefer to align with software is its benefits for sustainable practices. Using intelligent technology allows businesses to reduce paperwork, resulting in more time to focus on patients and attracting new customers to the practice.
55% of consumers also say they try to make sustainable choices. Marketing your veterinary practice in this way will align with many people's core values, allowing you to reach a wider audience.
Does Veterinary Software Improve Business Performance?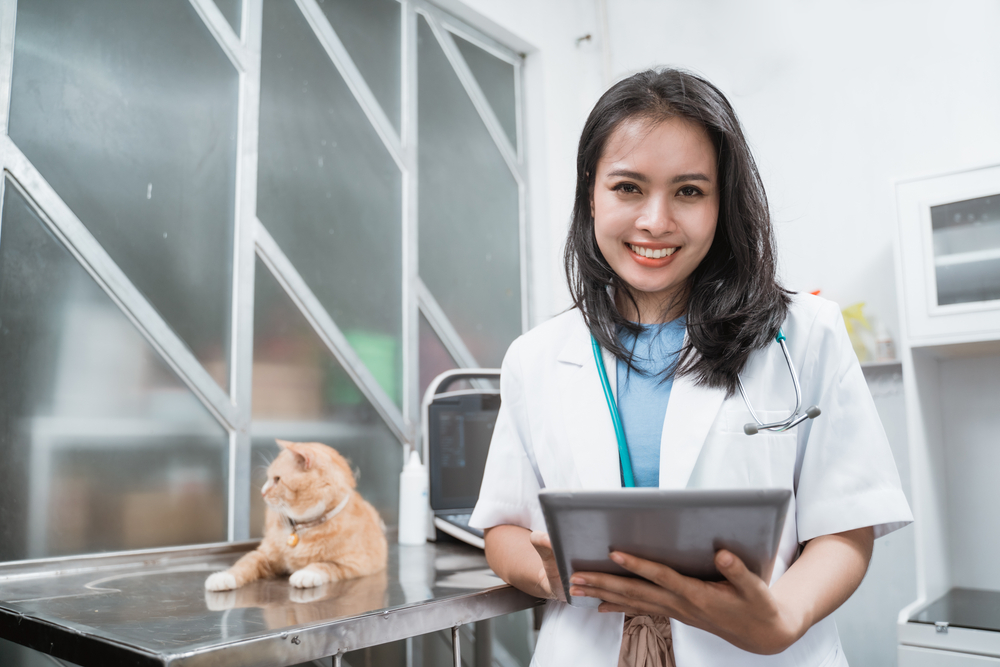 The advantages of using veterinary software exceed the customer experience. They also offer ways to resolve long-standing issues that have affected the industry for some time.
Like any other medical practice, much time is spent on administrative duties. The software reduces this commitment dramatically, with most duties benefitting from faster processing or entire automation. The tools also allow businesses to analyse their performance more regularly and make changes dynamically. Veterinary software supports decision-making and scaling.
Adopting this form of software also has the power to impact other departments, such as marketing, PR, sales, and finance. With each function gaining a stream of digital support with the introduction of just one software tool, this offers brilliant cost-efficiency benefits.
Why Choose Savvy Vet Care?
Savvy Vet Care is an innovative and forward-thinking piece of software which brings together a wide variety of features in one place. Want to know why you should select us? Check out the following:
Savvy is a team of pet lovers with expertise spanning the entire pet care sector. Alongside our intelligent software for vets, we are innovators of other highly acclaimed tools such as Savvy Pet Spa and Savvy Beauty Salon. This means we have insights from every possible pet sector that we have applied to our veterinary software. Knowing the audience intrinsically means that our software encompasses everything needed to stand out in the market.
Unlike other veterinary software solutions, we integrate intelligent marketing tools such as newsletters and review facilitation. We know it can be hard to focus on outreach efforts while focusing on daily tasks. That is why we wanted to produce a tool that made everything easier.
You can also trial the software for 14 days, allowing you time to see how the system works. If you decide you would not like to continue, there is no fee or commitment.
One of the biggest concerns that customers have is data security. Our software is integrated with full encryption and data backups to eliminate any risk of breaches occurring.
The software is also brilliant as it is integrated with top platforms, including Quickbooks, Stripe, Paypal, and Gmail, to name just a few. This means configuration is super easy and ideal for companies of all sizes.
Savvy Vet Care is also a tool that can be used for business strategy. With a range of reports available, you can use the platform however you see fit. You can also download your business planning ebook here, which further supports the Savvy way of working.
Does this sound like the solution that your veterinary practice is in need of? Having helped lots of organisations reach their full potential, we are confident that Savvy Vet Care can work for anyone.
To learn more, contact us today.