Britain is a nation of dog lovers, which means the pet care industry here is booming.
Research has shown that more than 81,000 dog owners in the UK spend more than £3,000 taking their pet pooches for professional dog grooming!
If you have clicked on this article, then the chances are that you are thinking of or have already begun taking the steps to start your own dog grooming business.
In this article, we will explore the question, 'can I run a dog grooming business from home UK?', so keep reading to find out the key facts.
Read more articles like this
To learn more about setting up your own dog grooming business, click here to read our blog articles on:
What is dog grooming?
Dog grooming is an essential part of keeping our four-legged friends clean, neat and tidy.
A professional pet groomer can:
bathe a dog with shampoo and coat conditioner and dry them afterwards.
trim or brush the dog's coat.
clean the dog's teeth.
trim the dog's nails.
clean the dog's eyes and ears.
Grooming is important for the health of your dog, because your pet pooch will accumulate a build-up of grime, debris, dead skin cells, fleas, and ticks. Combing your dog's coat is also essential for promoting healthy blood circulation and brushing away matted, damaged hair.
If your pet is well-groomed, this also means you will be able to identify any health problems faster. For instance, the professional pet groomer will be able to spot any abnormalities such as rashes, bald patches, fungal infections, or parasitic infestations.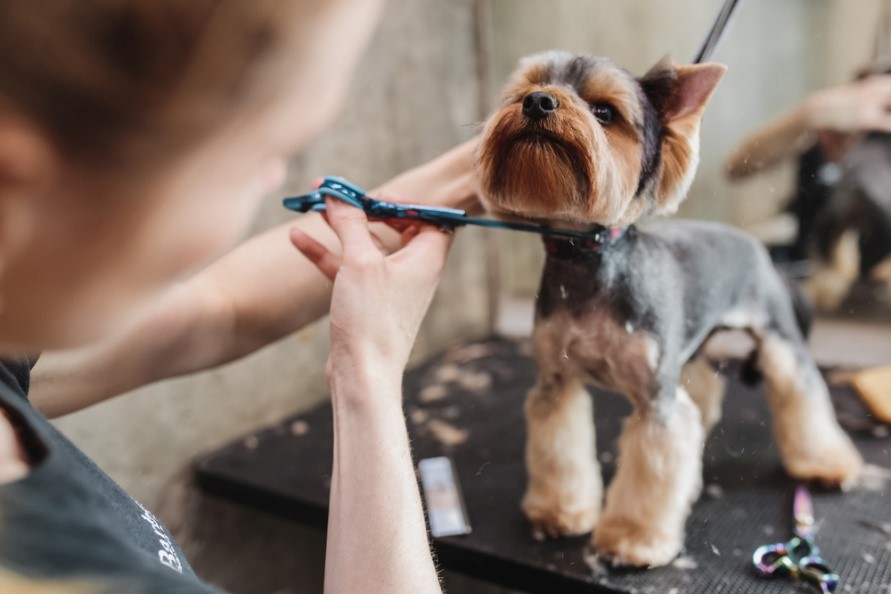 Can I run a dog grooming business from home UK?
Are you wondering, can I run a dog grooming business from home UK?
The answer is: yes, it is possible to run a dog grooming business from home.
There are no specific legal requirements that can stop you from setting up a dog grooming company from the comfort of your home.
You will need to invest in the right insurance before you start trading. As you are working with members of the public, public liability insurance is needed to protect your operations. If you plan on running a service with employees, you will also need to choose employers' liability insurance.
It is worth looking into getting business insurance, as this will ensure you are protected in the event that a fire, flood, accident or emergency occurs, as this would affect your business.
What qualifications do I need to become a dog groomer?
In the UK, the legal requirement to become a certified groomer in the UK is that you must have obtained a diploma in dog grooming to achieve a licence which allows you to trade successfully.
This is needed to appeal to the right customers and secure the relevant insurance required to operate a business. The National Careers website states that a Level 2 certificate for dog grooming assistance, Level 3 in dog grooming, or a Level 4 higher professional diploma in dog grooming are all valid options.
What do I need to think about if I want to start a dog grooming business?
There are various things to consider if you want to start a dog grooming business, such as:
Make sure you have ample space in your home to run this business. Your space should be large enough to accommodate dogs of all sizes and breeds, multiple customers, and the necessary equipment.
Think about the space needed and the requirements for individual stations. For instance, you may want a grooming table and stations for bathing, drying, and haircutting, as well as a seating area for customers.
Ensure you have approval from your family members, roommates and neighbours, before you start the business. There may be people who object to the idea, whether it is due to health reasons, phobias, or general inconvenience.
Complete a risk assessment to identify any potential hazards that could be dangerous for dogs, customers, yourself and people who live in your home. For example, how will you keep water away from electrical sockets? If you have children around, how can you keep sharp scissors and dog clippers out of their reach?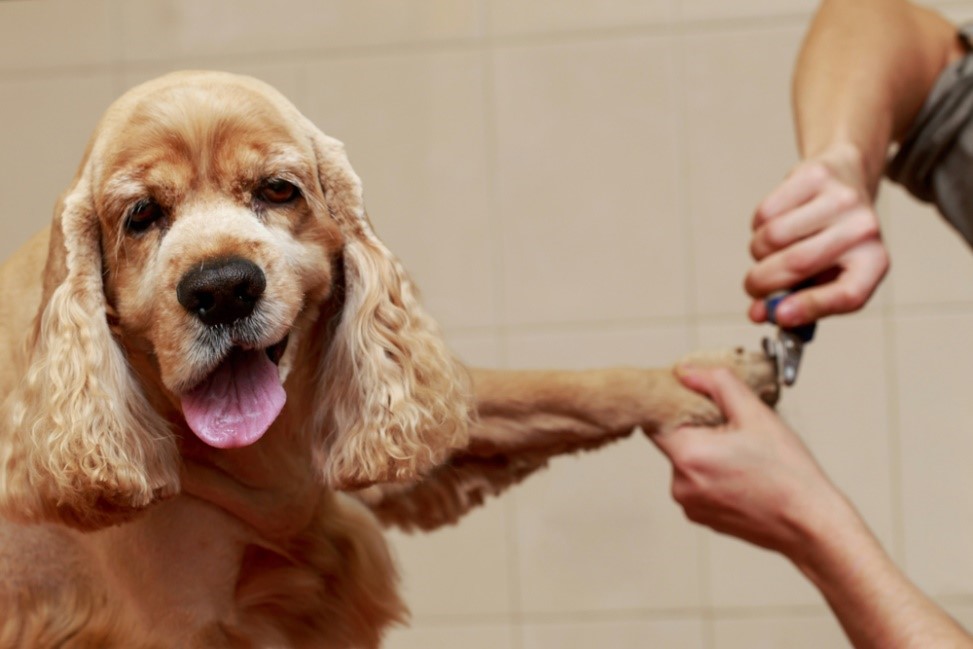 Plan ahead for difficult behaviour from dogs. What if there is a dog who is fussy, aggressive, or fights other dogs? What if the dogs don't like the loud noises of your vacuum cleaner? What if a dog urinates or defecates in your home? How would you handle these situations?
You will need to wear the appropriate protective gear when you are grooming dogs. For instance, gloves, an apron, a mask, and an eye covering will keep you clean and help protect against bites, scratches and germs.
You will have to adopt a strict cleaning regimen, to get rid of dog hair, fur, dander, debris, dirty water and spillages. You must also keep your equipment sanitised and clean in between appointments, as you can't re-use the same tools for more than one dog.
If you want to be a self-employed dog groomer, you will need to know the basics of managing your finances and filing taxes. Research the legal requirements for small businesses in the UK, so you are fully aware of what is expected from you.
If your home is not an ideal location for your dog grooming business, then why not look into becoming a mobile dog grooming business, so you can travel direct to clients? Or perhaps renting a shop space is more suitable?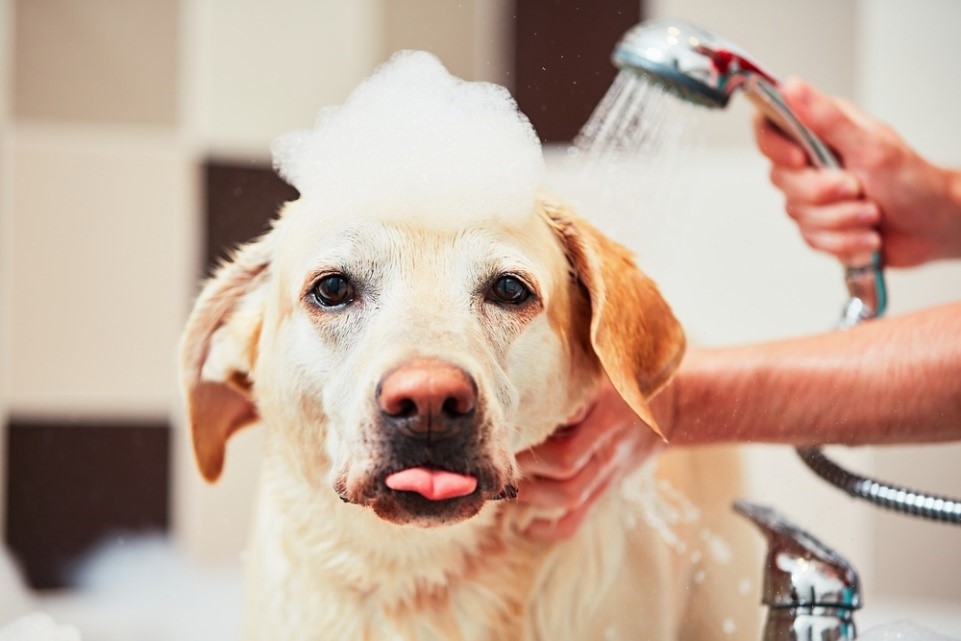 Are dog groomers in demand in the UK?
Yes, dog groomers are very much in high demand in the UK.
Many pet owners do not have the knowledge, resources, or time to carry out regular grooming sessions. So, it is really convenient for them to outsource their grooming needs to a professional pet groomer.
Dog grooming is a highly trained skill that owners struggle to replicate. It is not just ensuring that coats are kept clean but also vital healthcare aspects such as teeth cleaning, nail clipping, and ear hair cleaning, which all contribute to the look of a dog and its overall well-being.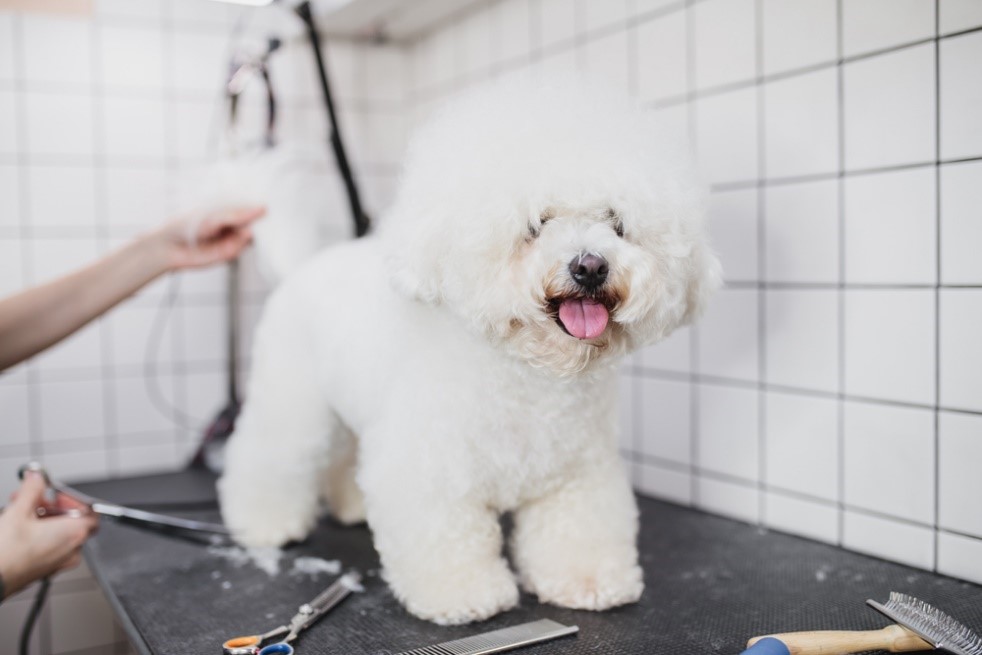 How Can Savvy Pet Spa help me run a successful dog grooming Business?
If you want to run a successful dog grooming business, automation and efficiency are essential. Savvy Pet Spa has a range of features which help you operate confidently and offer a presence to customers 24/7.
The Savvy Pet Spa features helps you run the administration side of your dog grooming business in terms of payment requests, appointment bookings, gathering customer information, encouraging subscriptions, and supporting marketing efforts in the form of testimonials.
One of the biggest issues that small businesses face is losing out on money when clients cancel on them. One of our features is 100% no-show protection, which means that you will never miss out on money if you don't have time to re-fill an appointment.
Starting the business is one thing, but keeping it running smoothly is the main goal. With the right foundations in place, your pet grooming company will be a guaranteed success in no time at all!
It's All Savvy is an Ireland-based company which provides smart IT solutions and robust development for businesses.
We will offer your business all the tools you need to be successful. Our solutions will help you to gain and retain your clients, reduce your costs and increase your profits.
For pet groomers, our software programme Savvy Pet Spa will elevate your business to new heights.
Savvy Pet Spa was founded by animal lovers to help dog groomers operate more efficiently by harnessing the power of digital transformation. This is an easy-to-use Appointments and Business Management System, designed especially for pet grooming businesses.
With our all-in-one appointment and booking system, you can easily manage your customer information, appointments, and billing systems.
We are proud to have helped many pet groomers set up and scale their businesses, thanks to the ease and convenience that our service provides.
Click here to contact us at It's All Savvy– we will be happy to answer any questions you may have.
We hope this article has answered the question 'can I run a dog grooming business from home UK?'
Check out our blog here to read more articles like this.