With the UK having over 30% of households that own one or more dogs, as well as dogs being the most popular pet in the UK it is no surprise that dog grooming services and the general pet grooming industry are projected to do well.
In this blog, the team here at 'Savvy Pet Spa' are here to help those who may be wondering 'How long does it take to train as a dog groomer?'
We will be answering this question along with providing you with further insights along with explaining our excellent service that can help facilitate any budding pet groomer.
Surprising stats for the pet grooming industry
For those considering whether or not to provide dog grooming services, these stats could very well display the need in the market, and with over 13 million dogs in the UK, there is definitely more than enough customers for you to clean and groom!
Is it worth becoming a dog groomer?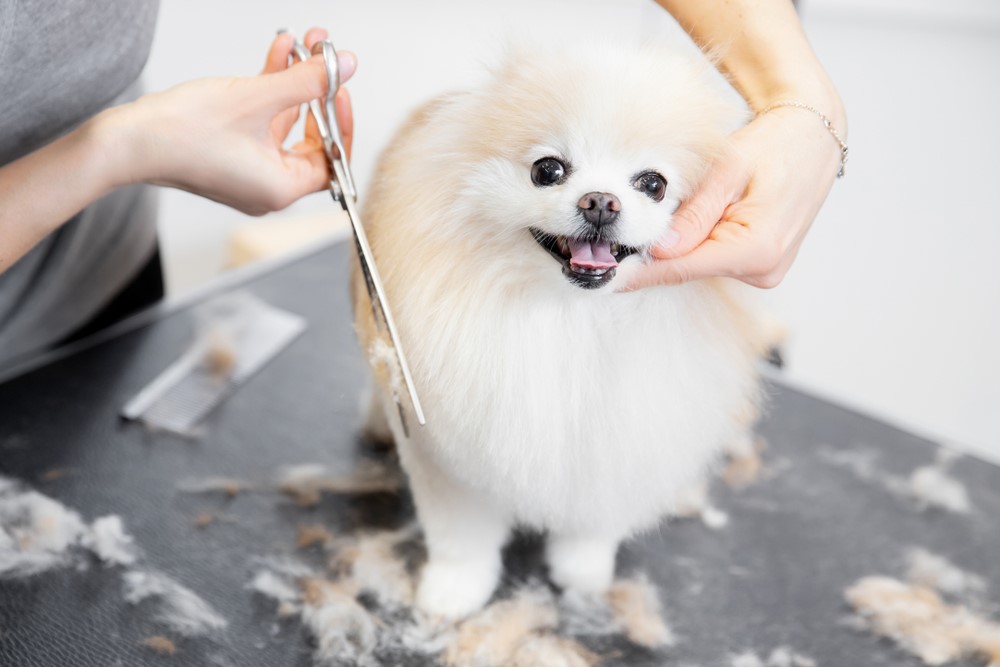 We always recommend people follow their passions, especially if they have experience or talent, or are able to put in the time to cultivate that experience or skill. So is it worth it?
We would say it is worth it if you love animals, don't mind spending time with them all day, and are able to handle their various temperaments.
You can alter the quality of life for a dog for the better especially if they aren't receiving the correct amount of care that they need. Along with this, you will be easing the burden on dog owners who may not have the physicality, time or equipment to properly groom their dog.
Dog grooming is a service that not only helps the dog but also helps it's family by easing the burden they may have when it comes to balancing work/family life or other commitments along with their dog's grooming needs. Considering this, it is absolutely worth becoming a dog groomer!
How long does it take to train as a dog groomer?
In order to start a career in dog grooming it is important to know where to obtain experience if you don't already have some. Here are a few ways you can get the experience to be able to start a career in dog grooming.
Apprenticeships
Work – You could work as an assistant to a qualified and experienced dog groomer & learn whilst you work.
Volunteering – Voluntary work provides an opportunity to work with dogs either at a kennel or at a groomers if they accept volunteers
You could take a private training course to get some of the skills and knowledge needed in this job. The National Pet College has accredited some organisations to deliver professional training.
Depending on the option you choose the time taken to complete the training may vary, though generally longer training & learning stages signifies the teaching to be more thorough. It can be argued that the training may not take years, but at the same time you should be weary of anyone telling you that you can master it within a month.
There are many different breeds of dogs with different types of fur which have their own needs and methods in order to clean them. Furthermore, different dogs will have varied temperaments, some may love being cleaned and pampered, others may be distressed and scared, which could lead to them biting you.
So aside from the process of grooming them, a major factor is your ability to work with the dog in question in a way which keeps you both safe. This in itself can take months or years, either way, it is all about practice.
The best way to organise dog grooming clients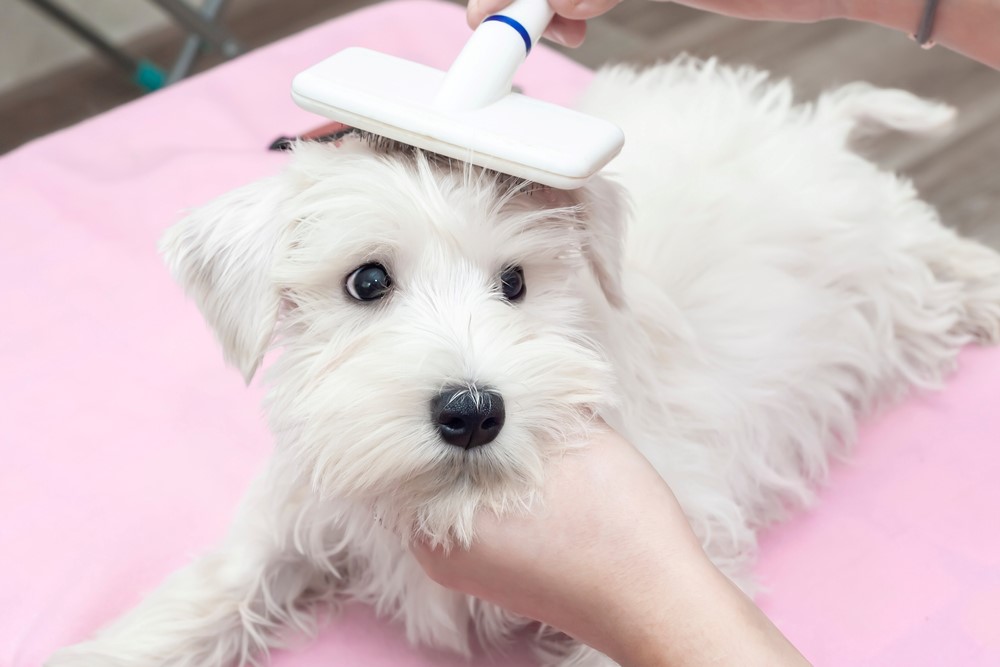 Dog groomers are in high demand, but so are the number of available services. This is, however, balanced by the fact that there are more dogs than groomers in the UK, meaning that there are enough pampered pooches to go around for everyone.
This means there is also the option to expand your business and take on additional clients by hiring new people. Whatever option you choose, many people are looking for talented dog groomers.
Your solution? The Savvy Pet Spa appointment and booking system.
Savvy Pet Spa
We help groomers secure the dog grooming clients available in their areas by offering an elevated online system which makes it simple for owners to match with their perfect grooming business. 
Our pricing starts from just £35 per month and offers the following benefits:
To Business Owners
100% no-show payment protection, as we understand that missed appointments can be detrimental to the long-running success of businesses.
Booking systems that can be tailored to suit your own company hours. These also gather all essential customer information and align directly with your internal systems.
Customer subscriptions improve the chance of repeat bookings and also allow you to implement other marketing measures, such as loyalty schemes or special offers, with complete ease.
Automated reminders for customers so that appointments are not missed. This also means that business owners can save time on checking their diaries daily and sending out reminders which can take up valuable time that could be spent fitting in an extra client!
Secure operations which protect both business and customer data.
Review reminders and the ability to create a digital presence online boasting strong testimonials and client feedback, a strong form of marketing in itself.
A cost-effective way to combine multiple administration and security tasks through just one supplier.
To Pet Owners
Simple online booking and reminder service which is perfect for busy lifestyles. This also aligns directly with calendars to ensure that appointments are not missed.
Efficient payment methods which can be automated and securely managed.
Peace of mind thanks to the professional and secure booking system.
Ease of communication with the chosen grooming business as bookings can be updated and amended easily.
Automation is the future for most industries, and dog grooming has not escaped this technical trend. We have created a system which benefits both business owners and clients in a way that will suit business operations during the coming years in which the need for groomers will continue to increase.
How can you become an established dog groomer?
So let's say you've gotten the training to become a dog groomer, now how can you establish yourself and stand out from the crowd?
Take advantage of word-of-mouth referrals. A great way to get the word out about your dog grooming business is by asking happy customers to refer you to their friends and family members. Offer incentives, such as discounts or a free service, when they successfully refer new clients.
Make sure your services stand out. It's important to differentiate yourself from the competition. Figure out what makes your business unique and make sure to emphasize those qualities in all of your marketing efforts.
Participate in local pet-related events. You can get great exposure for your business by participating in pet-related events in your area. These events could include pet-friendly festivals, or even dog shows.
Use every opportunity
When it comes to marketing your dog grooming business, you don't need to break the bank to get started. There are plenty of free ways to market your business, from social media to word-of-mouth.
With a bit of creativity and an eye for what works best for your business, you can make the most of the free marketing options available. Doing so will not only help you reach a wider audience but also save you money in the long run. So why not start taking advantage of these free marketing opportunities today? Remember, the key is to be creative and persistent with your marketing efforts!
Request a demo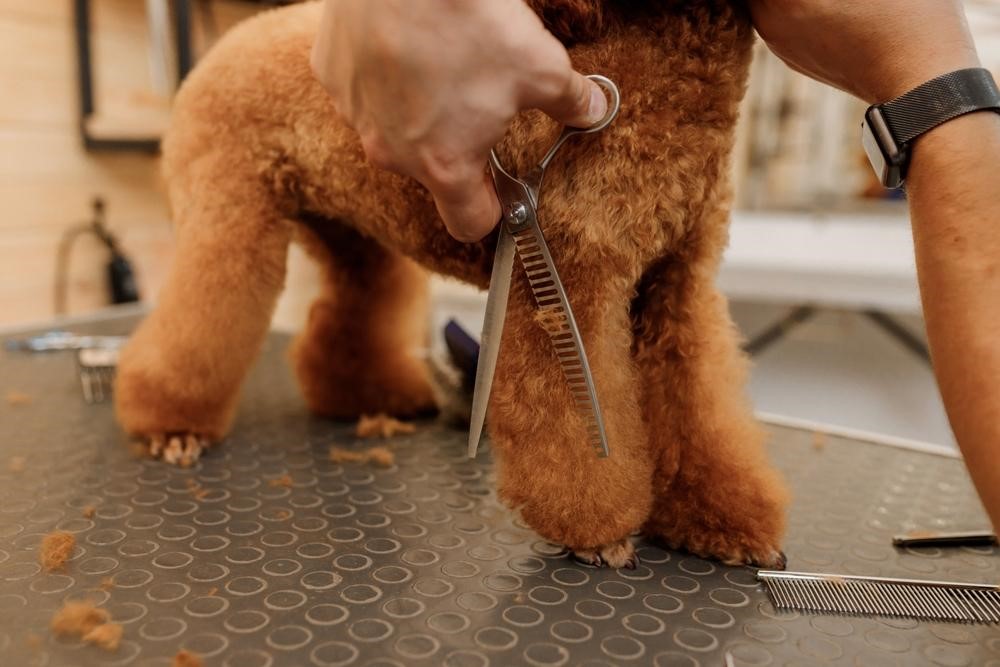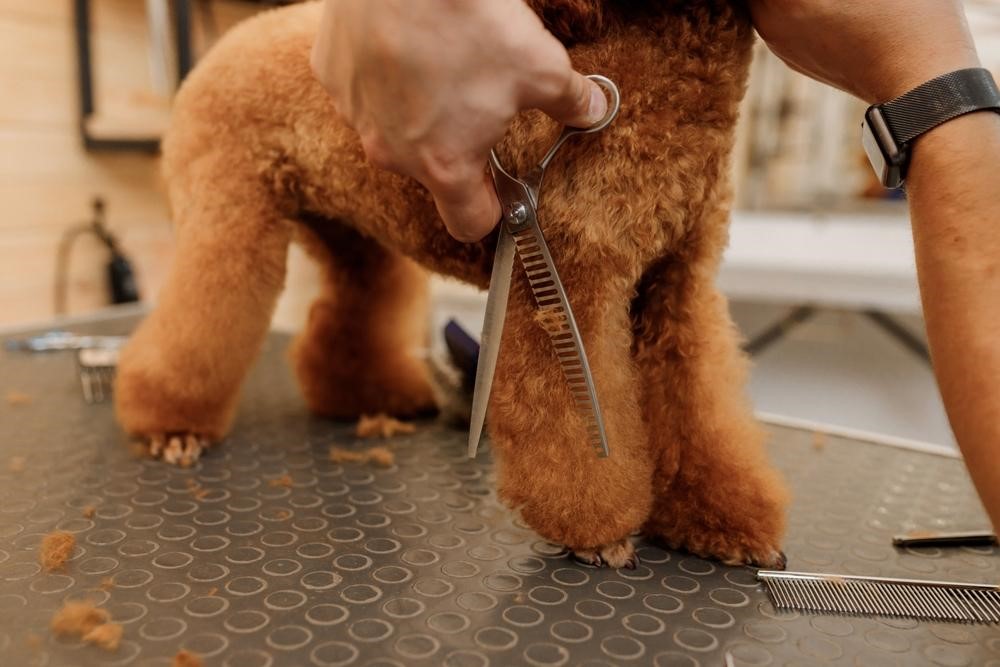 In this article we hope to have shown you the avenues you can take to become a dog groomer, as well as answering other potential questions you may have. Our mission is to help groomers take their business to the modern consumer through our simple-to-use and highly acclaimed platform.
Savvy Pet Spa is here to help you get more clients, and less admin, by streamlining the service that you can offer, your potential is greatly improved & our aim is to help you help others.
We hope to have addressed the question 'How long does it take to train as a dog groomer?' Got some more questions? Check out our blog page for some additional information.