With dog owners spending £131.40 on grooming in the UK and more than 10 million dogs, dog grooming can equal big business for savvy managers. The statistics speak for themselves, highlighting a demand that has continued to flourish since more than 3.2 million pets were purchased during the lockdown in 2020. 
If you want to find out, 'What do I need to do to run a dog grooming business from home?', then you are in the right place. As with any business, you need to jump through many hoops before starting your journey to dog grooming excellence. That doesn't mean the process has to be stressful! Our core mission at Savvy Pet Spa is to streamline your administration so that you can focus on the many other tasks associated with running a dog grooming business. 
Keep reading for our complete guide to setting up your dog salon at home!
What Does the Dog Grooming Market Look Like in 2023?
What Are the Benefits of Running a Dog Grooming Business From Home?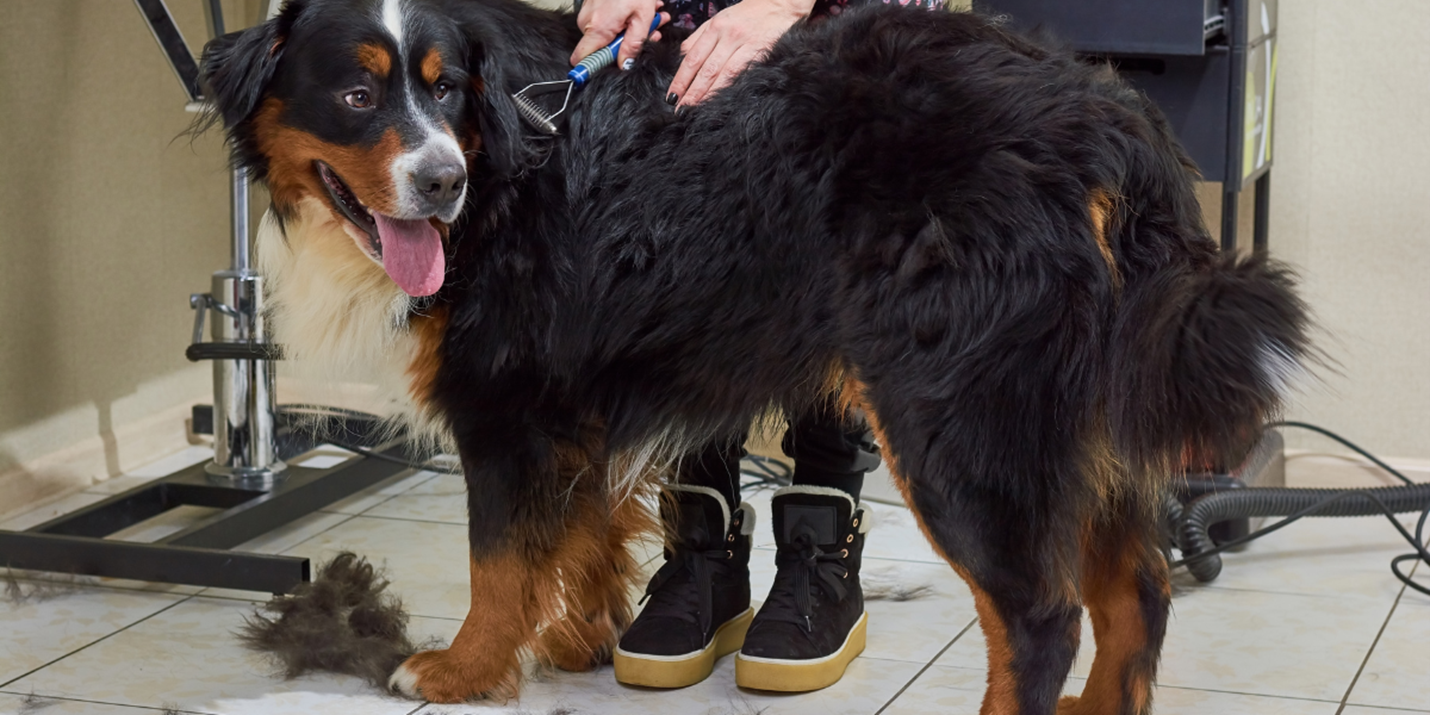 Whether you love or loathe it, working from home has many benefits. Since 2020, more people than ever before have been given a taste of what it means to have a short commute to work, and for some, it represents the way they want to spend the rest of their professional careers. 
Being a dog groomer working from home has lots of benefits, which is likely why there are currently more than 300o dog grooming companies in the UK. However, with the huge number of four-legged friends, there are still many more dogs than there are groomers, making it the perfect time to consider setting up your own business from the comfort of your own home.
One of the main benefits is, of course, having a work/life balance that suits your own needs. Using our booking system, you can make it clear to clients when you are working and gain an organised view of upcoming commitments so that you are only working on what you want or need to.  
Although you will, of course, need to pay extra bills, you will also benefit from reducing company overheads by not having to spend on renting or purchasing space to work in. This is also further enhanced by the welcoming and friendly feel that you can incorporate into your business because of working from your own space. This will help dogs, and their owners feel more relaxed and comfortable with your business more quickly. 
Furthermore, by running your dog grooming business from home, you are more likely to be in a location that suits your clients. Being in a residential area means you are close to many customers who will benefit from not travelling far to ensure their pup is groomed and comfortable. 
What Steps Do I Need to Consider Running a Dog Grooming Business from Home?
Alongside the below mandatory steps you will need to take to make your dog grooming business a success that people want to bark about, you will also have many customer aspects that need to be considered. With Savvy Pet Spa, you can combine some of your marketing, administration, and security measures into one monthly cost for as little as £35.
To run a dog grooming business from home that will have the pitter-patter of tiny fluffy paws coming your way, you will need to achieve the following:
Training You must have undertaken and passed a diploma in dog grooming to achieve a license which allows you to trade legally. This will be taken into account when it comes to applying for insurance and business approval, so you must consider what the right options are for you. The National Careers website states that a Level 2 certificate for dog grooming assistance, Level 3 in dog grooming, or a Level 4 higher professional diploma in dog grooming are all valid options.
You should also consider the body you choose to study with, as this will impact your brand perception and ability to secure clients when you launch your business. People will want to see institution names that they recognise, so be sure to consider that.
Getting the right equipment As well as having the right area in your home, you will also need to invest in the tools to carry out the job. Customers will expect to be greeted by a clear and professionally set up space that can keep their pooches comfortable whilst a groom is taking place. 
Insurance and Licenses You will not need a license to groom in the UK but will need insurance to protect yourself, your business, and the dogs. This is in the form of public liability insurance. 
Whilst there are not currently any other procedures that need to be followed, the industry is regulated by the Animal Welfare Act 2006. This means that groomers should keep a close eye on what is happening by way of legislation and industry advances as there may be a time in the future that more regulations are implemented.
Business Administration Just working through a word-of-mouth strategy may work in the short term but is not likely to support long and thriving companies. The Savvy Pet Spa features help you run the administration side of your business in terms of payment requests, appointment bookings, gathering customer information, encouraging subscriptions, and supporting marketing efforts in the form of testimonials. 
Other business administration aspects that need to be considered include all forms of marketing, such as your branding, website, niche, and outreach materials. People will look online to understand what your business is about and to compare you to other brands. With the right presence showcasing the professional nature of your home grooming salon, you can secure customs in just a few clicks. 
Pricing Structures Even if your dog grooming business is a passion project, you need to break even to make it worthwhile financially. You, therefore, need to consider which services are being offered and how much you will charge. 
This will consider competition, regional influences, and demand. One of the biggest issues that small businesses face is losing out on money when clients cancel their services. One of our features is 100% no-show protection which means that you never miss out on money if you don't have time to re-fill an appointment. It is elements like this that all small business owners need to consider, as every penny does count.
You should now be ready to set up your dog grooming business, but check out our FAQs for more information.
How Can Savvy Pet Spa Help Me Set up an At-Home Dog Grooming Business?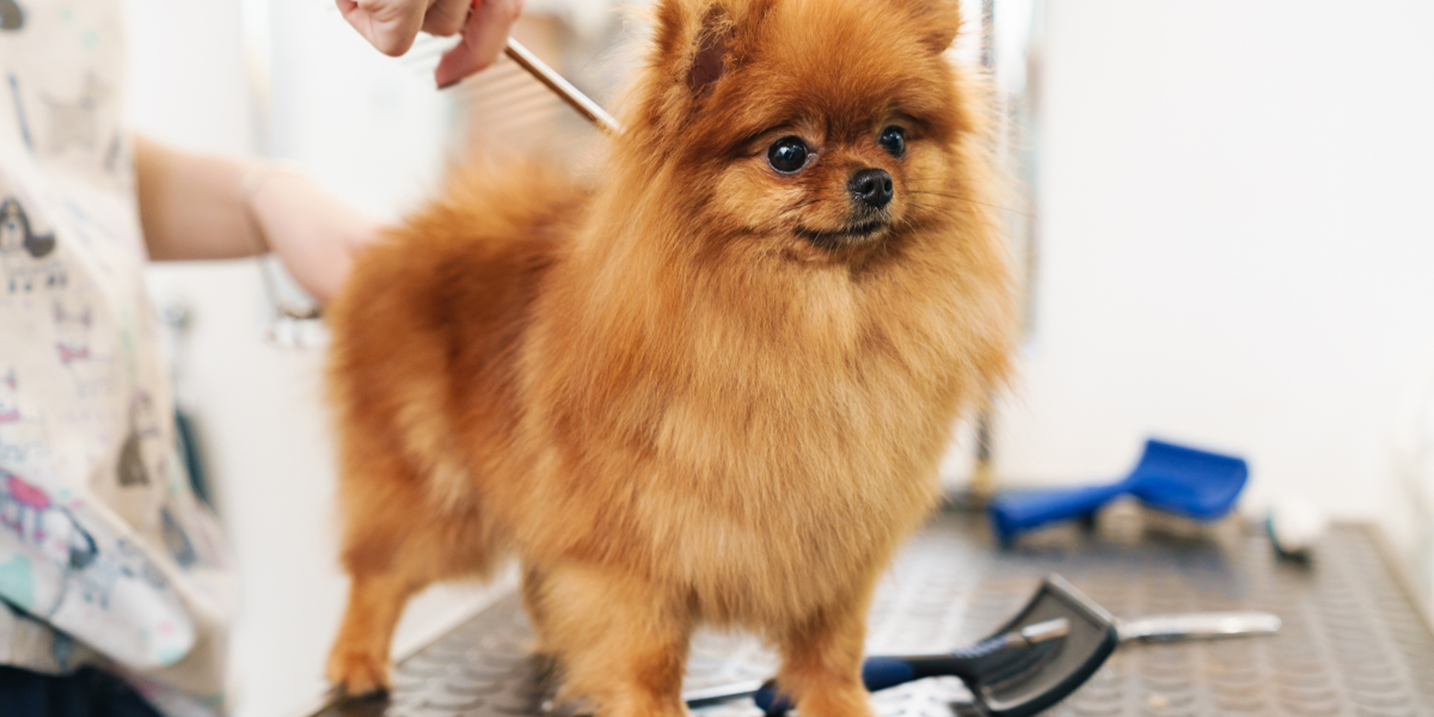 Whilst there are factors you will need to manage yourself, our security-enriched booking technology can help give your new dog grooming business a professional image before you have even trimmed one tufty ear!
Our easy-to-use booking systems can be tailored to suit your own company hours and ways of working. From aligning with your diary to sending our payment and booking reminders, so no appointments are missed, it adds automation to every stage of the customer journey. This helps things run smoothly for everyone and means your company stands more of a chance of making a positive impression on a first-time client.
Customer subscriptions also improve the chance of repeat bookings. This helps you achieve a longer-term level of financial security and means you can undertake other business planning more confidently.
Secure operations which protect both business and customer data are also ensured, which is essential for keeping small businesses safe. Knowing your business is protected allows you to expand your online presence more confidently.
One of the biggest benefits is that our system makes financial sense. As a new business, you will want to keep your costs down until you are more comfortable with your operations. We think this should be offered to even more established companies as to why you shouldn't benefit from your profits. Our system combines different admin features that would otherwise cost you time and money.
Is Running a Dog Grooming Business Home Right for You?
Hopefully, now you understand the answers to our initial question, what do I need to do to run a dog grooming business from home? From the right admin tools to the right market presence, everything goes together to create a brand that will appeal to customers when looking for someone to trust with the pampered pooches.