Has your pet grooming business outgrown its operations? If you are bursting at the seams with muddy pooches and increasing requests, scaling your business may be the best option. 
Scalability does not just mean growing a business, but instead, to scale a business means putting in the processes that allow a company to perform well under an increased or expanding workload. It is all about having the right structures in place, which means when you are pushed to your limit, your business can continue to grow with little additional effort needed. 
With 39% of people becoming new dog owners in 2022, the need for grooming companies to scale is becoming more frequent due to higher demand. This is just one of the reasons we created Savvy Pet Spa: it allows grooming companies of all sizes to build their business with solid foundations that can be scaled easily. 
Want to know how to scale your business without spending too much time or money? Please keep reading to learn all about the world of scaling within the dog grooming industry.
How to Tell When a Business is Ready to Scale.
If you are wondering whether to take the plunge and scale your business, you can use the below checklist to assess if you are ready to do so. Businesses that scale up to fast unfortunately account for 74% of new business failures. The art of scaling is being able to have the right tools in place to facilitate change and only using them when you are sure the time is right.
This can be defined as any of the below circumstances:
If you are meeting your strategic and/or financial goals or missing them, scaling operations is essential. They can help you protect your business in hard times and elevate it when opportunities are to be had. 
You need to scale your operations accordingly if your supply and demand are misbalanced. 
When repeat customers and increased incentives such as subscriptions become popular, it indicates that you are nearing the maximum of your current capacity. 
Financials can also make an impact, as strong profits represent an opportunity to invest more and make more in return. Similarly, if you are struggling, it may be time to scale back to safeguard the longevity of a company.  
What Are the Benefits of Scaling a Business?
The difference between scaling and growing a business is that scaling allows for movement in both directions. It allows a business owner to react to market movements in a way that doesn't require vast financial or operational investments each time. 
Scaling is a brilliant solution as it means increasing and decreasing your operations without wasting money. To do so successfully, a clear strategic plan of milestones should be in place to help determine when a change in direction is needed. This could be having a certain amount of grooming clients, hitting several subscriptions, or even a financial achievement. 
To meet customer demand, scaling a business is often the solution. A smooth way to scale means that you always maintain a professional image, and clients can see that you are in demand but still available for their needs. Having a dog groomer that is always over-capacity can negatively reflect on their management and financial situation, which may turn customers away in the longer term.  
Efficiency and productivity are also improved as scaling means working with the tools you need to meet current demand without being stretched. This also allows you to stay competitive and operate dynamically while remaining on top in saturated markets.
How to Start a Pet Grooming Business That Is Ready to Scale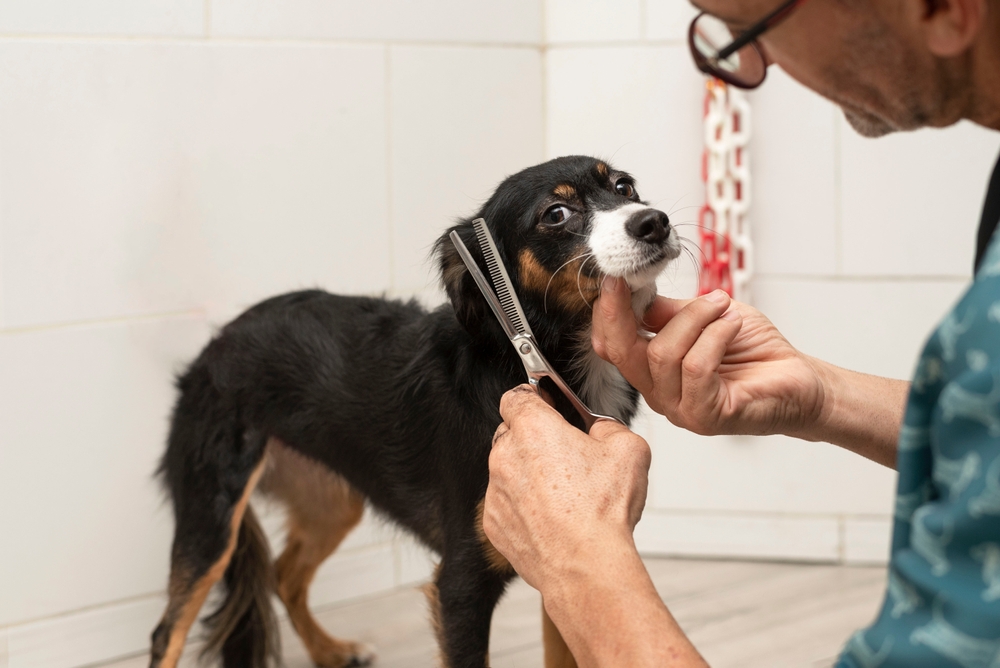 Our advice would always be if you are looking to start a thriving pet grooming business, it must always be set up so that it can be easily scaled. The need to scale often happens because demand outweighs availability. If you then must spend time changing the setup of your business when critical moments are happening, you may miss the pivotal moment that change needs to take place. 
By following the tips below, you can ensure that from the moment you first welcome your fluffy customers, your business is ready for anything thrown in its direction.
You should also ensure that digital operations are at the core of your business, as this allows the most scalability. If you rely on manual admin, you will likely find it hard to scale and miss the markers that tell you a change is needed. When you set up a business with Savvy Pet Spa as part of your strategy, you can benefit from the ongoing facilitation of scalable services without spending a lot each time.
Always having a strategic and financial plan for the year ahead is essential as it allows you to have a disaster recovery or business growth plan that is aligned with your operations. Planning for both eventualities means you are prepared and ready to execute business changes when they matter.
Pet grooming requires the right tools and equipment. It's always important to have a plan B for offering more services if needed. To do this, you could build a good relationship with fellow groomers, get your business heard at the local training academies, or even invest in additional workspaces, such as a mobile solution, to prepare you. 
What Steps Can You Take to Scale Your Pet Grooming Business?
Use Data Wisely.
Dog grooming is always a business that will be in demand, but factors such as the time of year or competition may impact your customer flow. One of the ways that we can help determine this is thanks to our customer database feature, which provides you with a clear view of current and future bookings. Having a forward view of upcoming work helps justify a change in activity.
Using data in this way ensures that you can scale a business reliably. It also helps make decisions at times when business owners are busy with other areas as the answers can be found in the data that is available. This reduces risk and the need to bring in additional management support.
Streamline Spending Always.
Obviously, no business wants to spend more than they need to, but scaling could be your ability to scale if your finances are unaligned. Operating in a financially safe way means that no matter which way you scale, the risk is reduced. 
More money will need to be spent when operations are increased, but if your business is set up to be financially efficient, you can ensure this is always relative to the revenue you will make in return. 
Our solutions start from just £35 per month as we believe businesses should not have to spend lots to benefit from digital software that can elevate performance. You can also change or cancel your subscription at anytime which we also introduced as a feature with scalability in mind.
Use Automation to Keep Your Business 24/7.
Automation is another tool that is essential for businesses that plan on scaling. This is because it maintains operations to use resources for more pressing issues.
It also means that elements such as customer communications and experience are never affected by lack of attention when other business areas prove more pressing.
Our software allows automation tools such as diary reminders, payment prompts and calendar integrations to keep companies always running smoothly. These are all important as they are no only critical to the success of a grooming business, but they mean that for smaller companies, a professional image can be ensured even when focus is on other areas.
How Can Savvy Pet Spa Help Scale a Pet Grooming Company?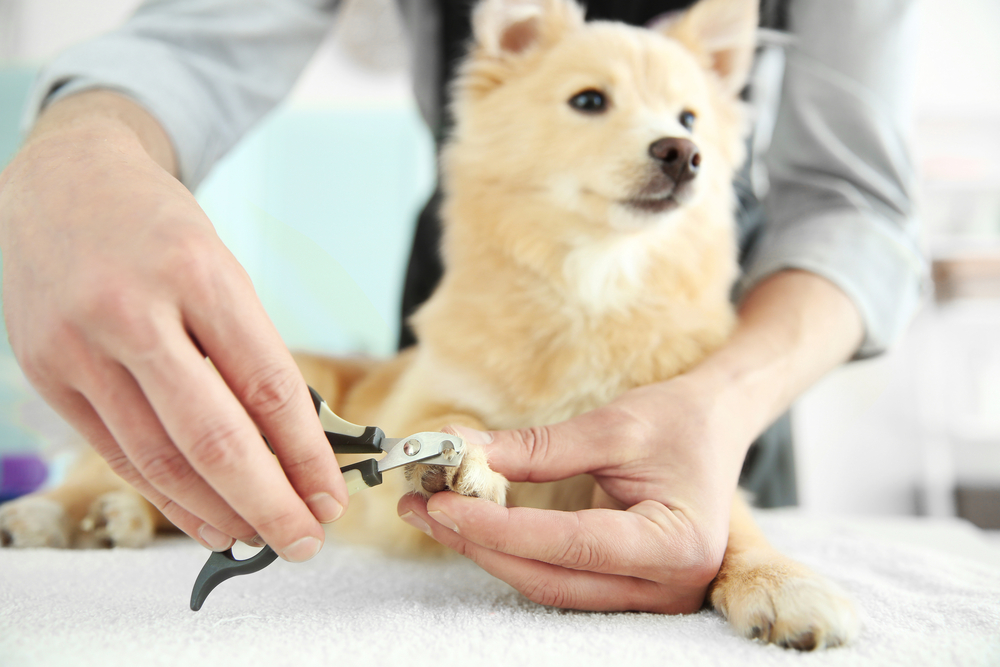 The Savvy Pet Spa features have all been designed with scalable operations.
Financially, the software means you are always protected in cases. 100% no-show protection, deposit requests and payment reminders mean that you are never left out of pocket, which is vitally important when scaling is involved. 
We can help you fill your calendars and maintain a decisive view of upcoming demand. Features such as our customer subscriptions and integration with platforms such as Google allows business owners always to stay informed. 
The platform has also been designed with up-scaling in mind thanks to features such as the review booster and repeat appointment booker. These both greatly assist with the marketing side of your company but through automated prompts meaning that no extra time or effort needs to be applied to outreach tasks. 
One of our most important things is flexibility in our subscription plans. You can switch or cancel anytime to ensure that your software and spending are always matched to your current business requirements. This is important to us, as keeping our dog groomers happy is paramount. 
Do you think this sounds like the solution that your business needs? Request a demo today or start a free trial to begin your journey to scaling supremacy! By having the right foundations in place, your dog grooming business can be dynamic and ready to meet market demands, no matter the circumstances.