The global software market is set to be worth more than $819 billion by 2027 as more companies decide that digital operations are the way to manage an efficient business. Whilst we are sure you are used to using software applications within your daily life, you may have been left wondering 'what is pet grooming software' and how can it benefit my company?
The reality is that consumers expect to be able to do things digitally to streamline their everyday lives. Whether it's using an app to order food shopping, book in their laundry, or indeed manage dog grooming, if your business does not align with the modern way of living, it could be left behind. This form of digital transformation is expected to see the UK economy grow to over £413 billion by 2030, which we are sure you want a slice of.
Thanks to our digital solution, we know a thing or two about pet grooming software at Savvy Pet Spa. Keep reading to find out what pet grooming software could offer your company and how it benefits everyone, even the furry friends you will be looking after!
What Is Meant by Pet Grooming Software?
The days of relying on written appointment sheets and verbal bookings are long behind, with the world of pet grooming software adding a modern element to this traditional service. 
Pet grooming software is a business administration tool that lets business owners centralise operations through one online platform. As well as working as a booking system, it also aligns with other company software to act as a customer management tool. A quality piece of pet grooming software will keep your business administration running whilst you focus on trimming coats and trimming claws. 
One of the biggest reasons that consumers like using software is that it promotes trust via a professional channel. Software within the pet grooming sector is a great addition as owners will be thinking long and hard before they decide who to trust their special family member with. 
Finally, this form of software is also designed to help small companies operate with minimal overheads. The dog grooming market is busy, with more than 10 million pet dogs in the UK as of 2022. Pet grooming software makes it possible for companies to be easily found by customers thanks to the digital channel that is being optimised. 
In summary, pet grooming software allows companies and owners to operate efficiently.
What Are the Benefits of Using Pet Grooming Software for Business Owners?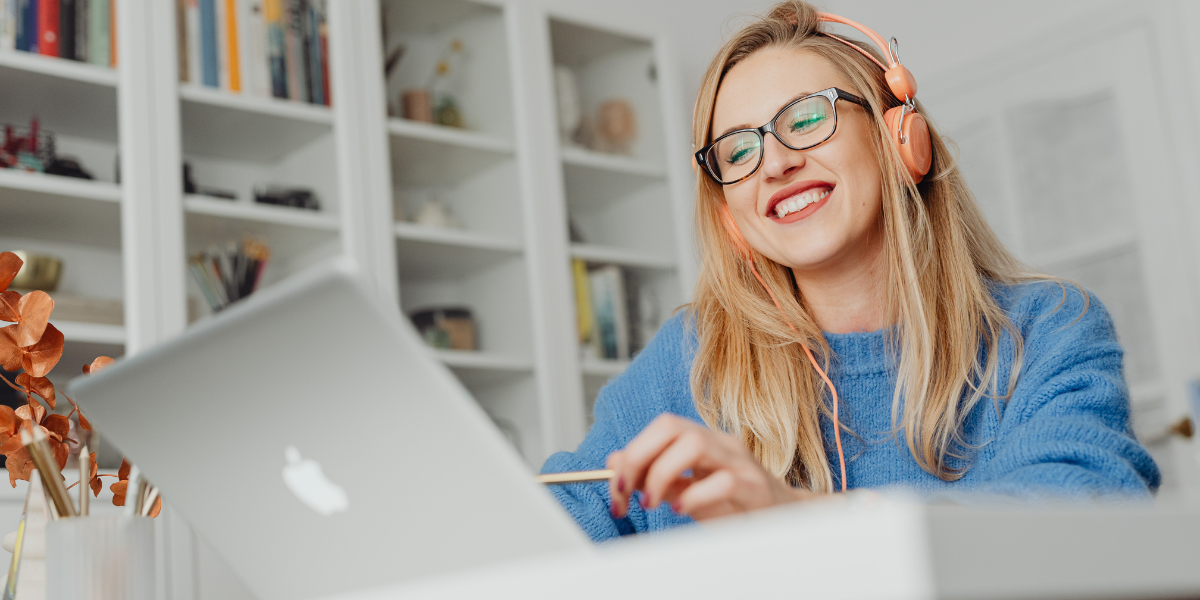 Whilst all versions of pet grooming software will offer something different, as a rule, they all offer similar benefits to both customers and business owners. 
The biggest advantages that we believe dog grooming companies can stand to gain from adopting pet grooming software as part of their operations are the following:
You can keep track of clients, bookings and use it to send reminders which greatly reduces business administration time. The average small business owner spends more than 16 hours a week carrying out administration tasks. That is crazy to us but completely believable as, all too often, we don't realise how much time is spent doing data and management tasks when slotted into daily operations.  
When it comes to the life of a dog groomer, the more time that is spent focusing on your skill, the more money you will make. It is as simple as that. Whilst dog grooming software doesn't eliminate the odd occasion that a client will let you down or remove all admin tasks, it allows you to focus more time on your craft as, after all, people want to see what you can do, as marketing within this sector is key.
Additional benefits attached to admin support from grooming software include managing missed appointments, sending reminders, allowing bookings to be made whilst you are working, and seamless integration with other software tools such as email marketing platforms. 
Strategic business planning is much easier when you can access digital reporting that dog grooming software can provide. 
For any small business, it is a constant juggling act of focusing on providing an excellent service now but also planning. Seeing how many subscription customers you have, what upcoming appointments are booked, and using the securely stored customer data to predict trends is really helpful for grooming salon owners. 
Business owners can also enhance their customer experience resulting in a positive only brand image which is essential for attracting new consumers. 75% of people believe that a digital transformation is ideal for creating closer relationships with customers. With dog groomers in such high demand, using a form of grooming software ensures you can still add a personal touch even if you are not directly in communication with a customer. This then extends to other business benefits, such as word-of-mouth marketing and improved domain authority, thanks to reviews and testimonials supporting a business online. 
Dog grooming software also allows you to become more competitive. If you are busy tending to a pampered pooch, you will not be able to answer phone calls and emails. Dog grooming software means you can cater to everyone while representing your business professionally. This means you can secure the custom that comes your way and stand out against fellow competitors. 
How Does Pet Grooming Software Benefit Clients?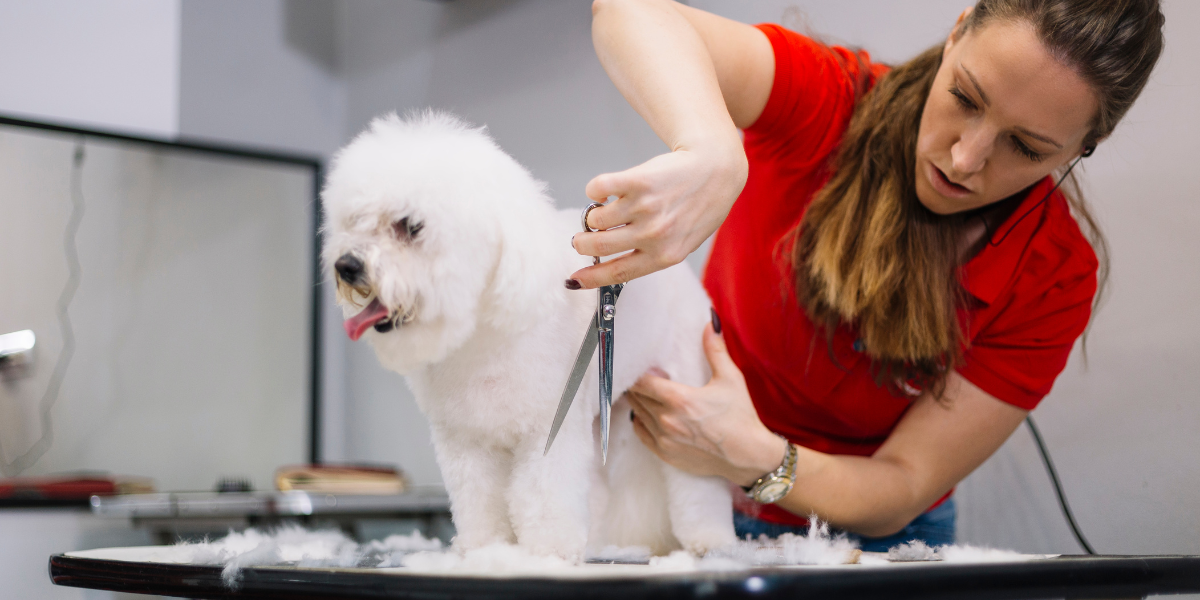 It is not just all about the benefits to businesses, as pet grooming software helps customers out when they need a quality groomer.
Pet grooming software benefits customers in the following ways:
It offers the ability to book an appointment at any time of the day, as we understand that it's impossible to call during working hours.
Our own software provides booking and payment reminders that can be integrated into customers' calendars, making it easy to keep on top of pet management tasks.
The entire process is completely secure, providing customers with peace of mind.
It facilitates easy review and feedback, which is important as many customers will want to share their experience for the benefit of other dog owners.
There is also the ability to book appointments in advance and multiple times, which is great for breeds requiring more consistent grooming. The difference between being able to get a slot when needed and having to wait could impact a pooch's well-being.
The whole process of using dog grooming software suits busy lives and makes it possible for planning to be added to looking after the fluffy members of the family.
Does Using Pet Grooming Software Make Financial Sense?
Pet grooming software can save your business both time and money, which in our mind, makes complete financial sense!
The Savvy Pet Spa packages start from just £35 per month, covering your entire appointment management system, client communication, payment processing, reporting, and customer data when you consider how much a CRM platform could cost you, which would only manage half of those things, it's easy to see why so many groomers are already using this method of management.
The automated nature of the software means that more time can be spent on branding, customer outreach, and of course, grooming, which will make you more money.
How Does Savvy Pet Spa Work?
Adopting a pet grooming software plan is ideal for your business, Savvy Pet Spa is a great and affordable option for you to consider. The platform allows you to integrate dog grooming software into your existing business process, so that customer and administration management is seamlessly managed. 
Our approach covers bookings, customer administration, payments, and marketing elements for just one monthly cost. 
We help you secure full diaries thanks to our 24/7 booking platform and customisable email reminders, ensuring you never have empty slots. Financial management is also achieved through 100% payment protection and deposit requests, ensuring your customers know you mean business. Small businesses lose out on vital money every day thanks to lost bookings, but without a system, customers are encouraged not to leave business owners short. 
Market elements, including review boosters and subscription plans, are also facilitated through the platform. You can further enhance your outreach methods by integrating with our software tools to achieve consistent messaging that keeps your company at the forefront of customers' minds. 
Each of these features is also fully customisable. We understand that every business needs to work differently to retain its competitive advantage, which is why we offer these features to everyone.
You can read more about our features by clicking here.
Would your customers benefit from pet grooming software?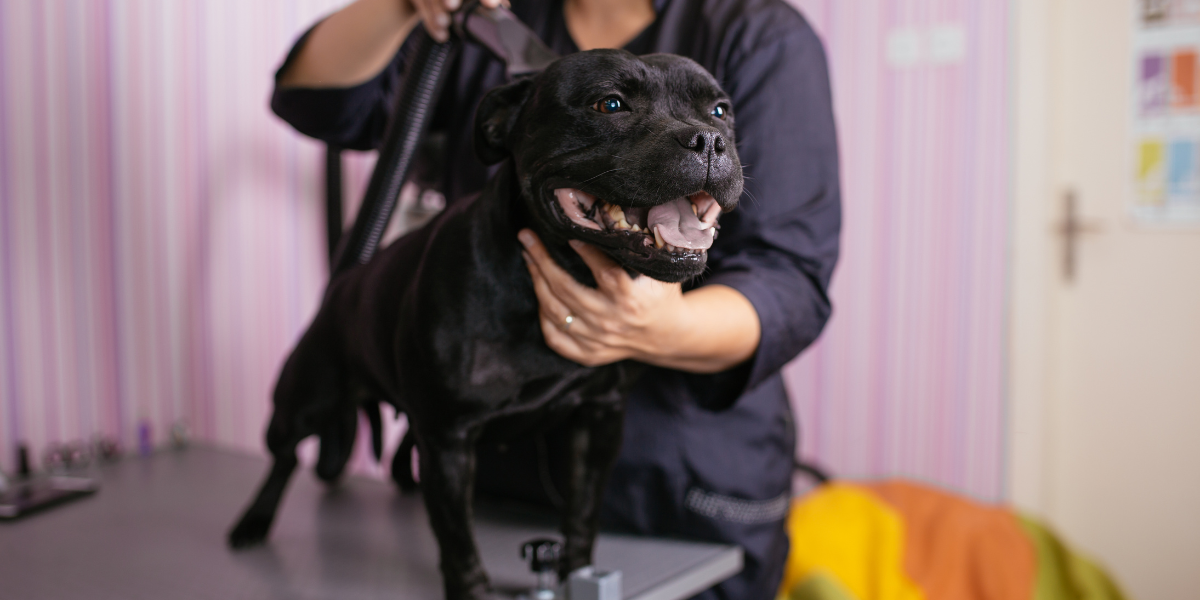 When considering what is pet grooming software, you may have thought, do I really need this? Hopefully we have shown that in the days of digital everything, it fills a gap within the dog  grooming sector that modern customers require.
From being able to booking a mucky pup last-minute to having a simple online method of processing payments, pet grooming software offers benefits to both customers and business owners in an abundance.
If you want to find out more about our own offering, you can book a demo here.