You've decided to venture into the world of dog grooming. Excellent choice! Suppose you're passionate about everything canine and want to pamper. In that case, these adorable puppies are enough to make any dog lover want to do the job.
But is the love of the job and all things dog related enough? You still need to pay the bills, so let's talk money.
Not only do you want your four-legged clients to leave your doggy beauty salon beautifully trimmed, smelling fresh and feeling happy but of course, you want money in your bank to show for it too. So, where do dog groomers make the most money?
This post delves into the finances of dog groomers, the average wage, scaling up your dog grooming business, and how much, on average, dog groomers make around the world.
How much money you make as a dog groomer comes down to many factors, including your work environment, education and expertise, pay structure and organisation, experience and location.
You'll soon discover that it is difficult to determine precisely what the average is for different places around the world because being a successful dog groomer comes down to so many different variables, so the range of pay across the profession varies greatly.
This should come as great news to new aspiring dog groomers because this industry has scalability and growth prospects. You can be confident that with a little hard work and knowledge, you can make a hefty penny doing something you love.
Here at Savvy Pet Spa, we know that an excellent management system for a dog grooming business owners can make a world of difference when it comes to profits. We're on your side and here to support your business venture.
Dog Groomers in the United States
The average salary for dog groomers in the USA is reported to be around $23.06 per hour, which totals around $49, 903 annually, with other reports suggesting that the average salary for a dog groomer in the USA is $29,000. That's a huge difference!
 Of course, this can vary from dog groomer to dog groomer and depends on various factors laid out in this article. In the USA, dog groomers make the most money when they have a specialised niche.
For example, only working with a specific type of breed of dog gives that dog owner expertise within that area, meaning that local dog owners with a particular breed with seek out specialised dog groomers for their beloved dogs to get the best results.
Dog Groomers in Canada
The average salary for dog groomers in Canada is $36,075 annually or $18.50 an hour. Entry-level positions start at around $29,738 per year, and dog groomers with the most experience earn approximately $48,260 per year.
The National Groomer Association of Canada offers professional dog grooming certifications. Candidates must pass a written test and a practical exam. Participants who get higher scores get higher levels of certification.
The levels include Canadian Canine Bather Technician, Canadian Canine Intermediate Stylish Technician and Canadian stylist specialising in sporting, non-sporting or terrier breeds.
The highest level of certification for dog grooming in Canada is the Canadian canine master stylist.
Depending on the level of certification you obtain will depend on the salary you earn. In Canada, getting a recognised higher-level certificate and becoming specialised in a specific area to boost your income is certainly worth it.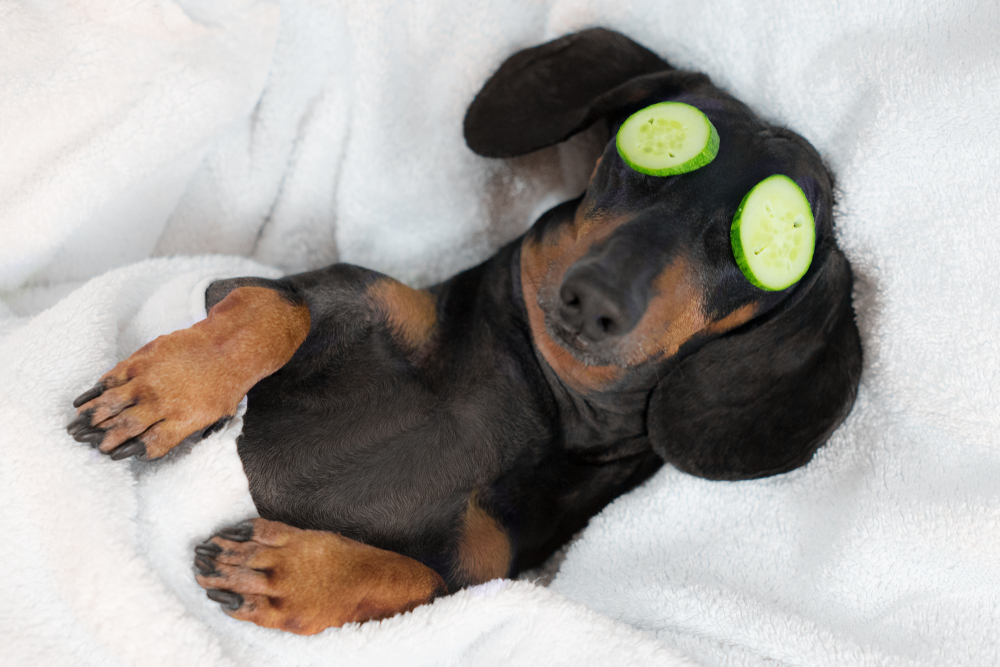 Dog Groomers in Australia 
The average salary for dog groomers in Australia ranges from $55,000 – $60,000. A newspaper reported that dog grooming in Australia is a vast market. With the surge of people buying dogs, there aren't enough dog groomers to keep all the precious pupped preened.
One dog grooming business in Australia went from 4 to 23 units in three years because of the high demand for dog grooming in their area.
If you're in Australia, now is the time to switch if you're considering entering the field. There couldn't be a better time to go for it!
Dog Groomers in the UK
The average salary for dog groomers in the UK is between £13,000 and £20,000.
However, another source suggests that the salary for an average UK dog groomer is more like £21,425 annually, which works out to £11.50 an hour for an entry-level job, with more experienced dog groomers earning around £26, 334 per year.
These numbers differ because it is difficult to determine a fair average since the scope for earning money as a dog groomer is far and wide and depends tremendously on a range of factors.
Types of Dog Grooming
One of the factors in generating a good, steady income as a professional dog groomer is to discover your niche.
When it comes to the different types of grooming, there are various techniques, different breeds of dogs, and different coat types and styles.
Many dog groomers specialise in a type of fur coat, so they attract clientele with dogs of a specific type of coat. They are knowledgeable in that area, from products to trimming and bathing.
Grooming Shedding Coats
Shedding is natural for most dogs, but how much they shed depends on the breed. It takes more work and knowledge than it does to groom a dog that hardly sheds its coat. As a dog groomer, pampering dogs that shed their coats could be a significant speciality area.
Canines with double coats or those bred to live indoors or in cooler climates tend to shed more than those with smooth, curly or wiry fur that sits close to their skin.
Dog breeds such as Akitas, Alaskan Malamutes, Chow Chows, or German Shepherds are all examples of dogs that shed their fur the most. These dogs lose their winter coats in the spring when it is replaced by shorter, lighter fur in the summer.
Dogs that shed a lot of furs take a lot of maintenance and can be hard work for their owners to handle alone. A professional dog groomer who specialises in these dogs can benefit them and their owners, boosting their salary because of the niche.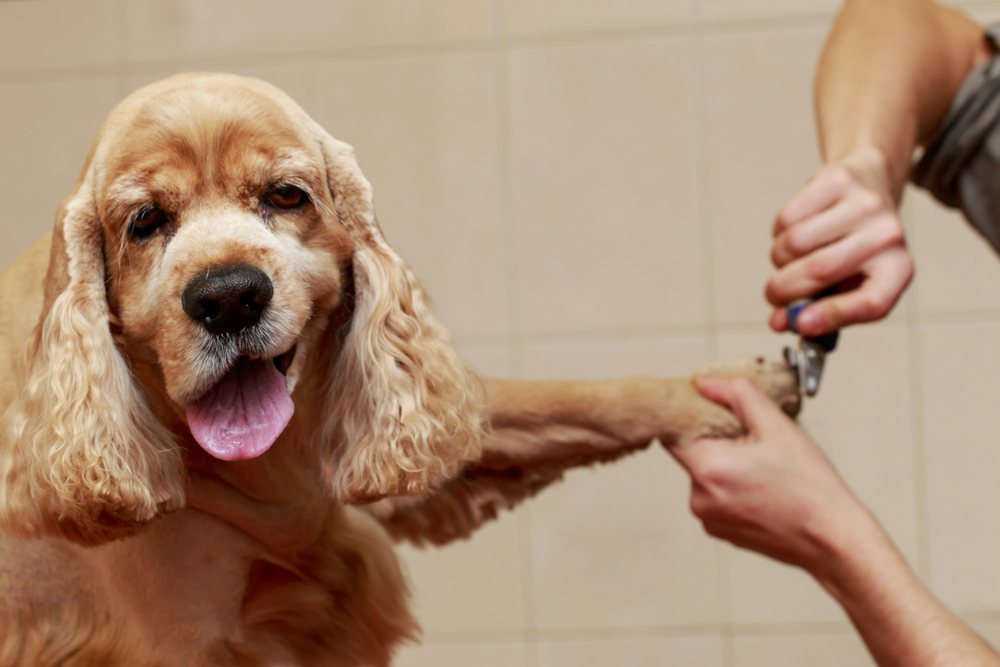 Grooming Wire Coats
Wiry-coated dogs need less maintenance than dogs with shedding coats. However, they still need to be looked after by a professional dog groomer to keep them looking smart and healthy.
Dogs with wiry coats include Border Terriers and Jack Russels, extremely popular breeds. Specialising in this area will never leave you short of work, keeping a regular flow of income.
Grooming Wool Coats
Poodles and Bichon Frises have beautiful curly coats which look lovely but can be problematic. Because of the wool-like consistency, these dogs are prone to matting and knots in their fur. They require regular professional grooming to keep them looking fresh and fluffy.
These breeds have become increasingly popular over the last few years, particularly cross breeds. Specialising in grooming dogs that have wool, curly coats will leave you working with adorable pooches all day.
Consider taking these routes as a specialised dog groomer. You could also work with certain breeds and use a particular technique or style.
Many people now want to go for more natural, eco friends purchases, so branding yourself as an eco-friendly dog groomer, using only natural and planet-friendly products, will also get you noticed.
What Other Factors Affect a Dog Groomer's Wage?
Environment
Working for yourself means the skies are the limit regarding what you can earn. Working for someone else within their established business will determine your yearly salary because you will likely be working for a set rate. On the other hand, you can run a dog grooming business from home or on commercial premises.
Working for yourself means you will have overheads such as rent and insurance, which will subsequently be a deduction from your wages.
Experience and Expertise
Your reputation is everything in dog grooming, and ensuring you have taken a professional dog grooming course will help you produce top-quality work.
Invest time in the dog and pet industry to get the needed experience. This will help develop your knowledge and expertise and make industry connections.
You want your work to speak for itself, so word gets around amongst the dog owner community, and the first step is ensuring that you are up to the task and adequately trained.
Pay Structure and Organisation
We provide dog groomers with easy-to-use appointments business management software. This service is fully personalised and will help you to boost profits.
The service allows you to manage customers, pets and appointments easily and has an easy billing and contracts system.
Being organised and having a suitable structure payment method makes life easy and more streamlined. Above all else, it is easier for you as a business owner to make more money and scale up your pet grooming business.
Dog Grooming Shows
Crufts is an international dog show held annually in the UK, first held in 1891. Dog groomers take advantage of this massive display by grooming dogs, especially for Crufts or dog shows alike.
In addition, attending these shows can help to market your business, and you could find excellent deals on dog grooming equipment to make the most out of Crufts whilst you're there. 
So, where do dog groomers make the most money? The answer is how much you want to make under what variables and conditions. Starting with excellent training, experience in the field and professional management software with set you off on the right paw.
To learn more about Savvy Pet Spa, visit our pricing page or start a free trial.