As one of the newest launches from pet-care industry innovators, It's all Savvy, Savvy Pet Stay is a UK-based kennel software tool designed to benefit consumers and business owners. 
Taking the guesswork out of choosing a reliable boarding solution, Savvy Pet Spa can be completely personalised with specific company branding providing a uniform image online. This not only ensures a professional image for any companies who use the platform but also allows brand awareness to be improved.
This elevated kennel booking tool is top of the list as it benefits busy customers and growing businesses thanks to intelligent automation tools.
Increasing customer expectations and digital transformation are two of the biggest challenges for business owners in 2023. This clever software solution means that both elements can be satisfied without busy pet care providers needing to take time away from the other areas of their service offering. Savvy Pet Stay features that help manage modern businesses efficiently include integrated CRM systems, complete bookings and appointment management, solutions for storing pet data, and combined billing tools.
This means that customers can manage the entire process, from searching for a kennel to paying the final bill using just one piece of software. The automation features also eliminate manual admin tasks, allowing kennel owners to put more effort into other business areas. 
Another element the Savvy Pet Stay platform resolves for concerned pet owners is the cyber risks associated with online pet care solutions. It is reported that the various pet technologies can create complex risks to both pets and their owners. Thanks to the robust cyber considerations, this is not a risk for the Savvy Pet Stay platform. Instead, secure access, data encryption, and server back-ups allow all information to be stored securely. 
Savvy Pet Stay is also integrated with well-known platforms such as QuickBooks, Stripe, PayPal, and Google Mail, allowing business owners to integrate the solution with existing networks seamlessly. These are also providers that many consumers know, allowing enhanced trust levels to be achieved. 
Finally, is the high level of support the platform offers business owners. With a mission "to empower day-care and kennels with smart tools to manage & grow their business", this software solution has been made with business support in mind. The software was created by Ben and Lisa, who have experience in software development and a passion for dog care thanks to their canine brood. Every aspect, from the advantages for businesses to the simple-to-use features for customers, means that everyone can benefit from a smoother process when booking kennels, thanks to Savvy Pet Stay.
With prices starting from just £35 per month and a free 14-day cancellation policy, companies can also test the software without a high financial commitment. You can request a demo or start a free trial to find out more.
Kennel Booker

Another prominent name in the world of kennel software is Kennel Booker, which operates in 28 countries worldwide. Trusted by some of the biggest names in the pet care industry, this platform offers a way for companies of all sizes to elevate their potential thanks to intelligent integrated tools.
The platform again uses automation well, offering a way for customers to easily manage their process of finding a suitable kennel for their pets. This is further supported by online payment facilitation, calendar integrations, and SMS messages for sending automated reminders.
Full business reporting is also available from this platform which helps business owners stay on top of their overall activity without manually collating the information. Kennel Booker can also be integrated with the top marketing and finance apps to manage every aspect of the booking process seamlessly.
Other unique functions that add to the customer experience are features such as the personalised pet postcard feature and developed booking process which allow every minor detail down to your pet's favourite toy to be recorded.
Prices start from £35.99.
Collar App

Another kennel software solution that we wanted to include is the Collar app. Like the It's all Savvy group, this pet care company offers many digital tools to elevate traditional tasks.
Collar offers a management system for both day-care and dog boarding, which is simple yet effective. From the seamless calendar integration to a fully customisable interface, the software makes bringing a prospective client and certified kennel company together simple.
As well as the standard automated booking process and pet profiling, the platform offers an interactive client messaging feature that securely sends texts, images, and videos between the kennel manager and owner. This is just one of the many features Collar App offers to provide a personalised experience for each client using the software tools.
Another nice feature is offering to manage staff and teams through the platform, which lends itself to wider HR management business requirements.
What Are the Benefits of Using Kennel Software?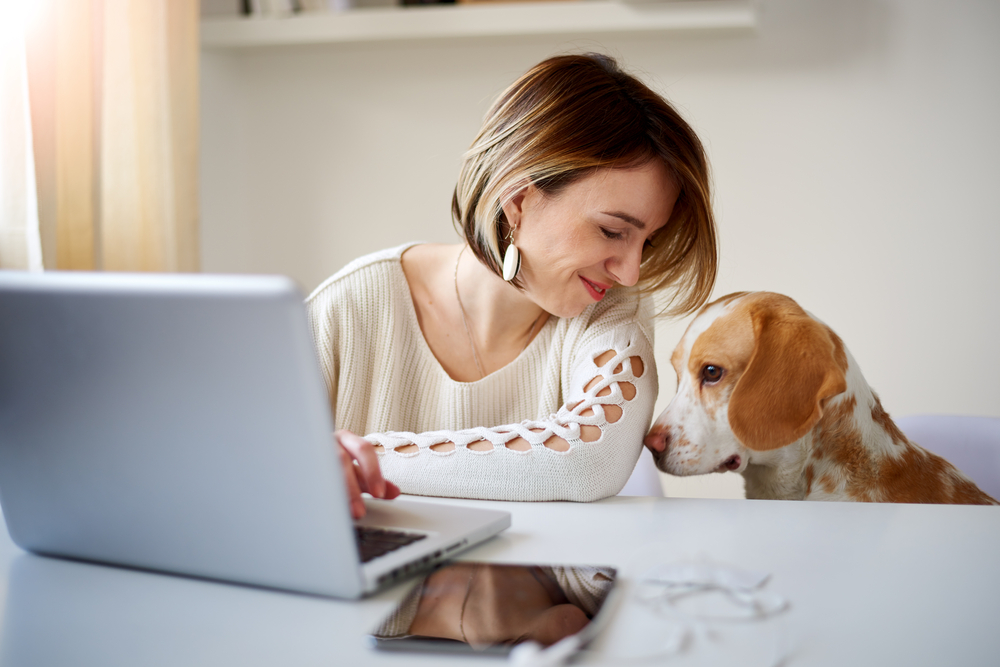 Customer experience is improved, meaning they are more likely to become repeat clients. As many as 73% of customers say that a positive experience is key for influencing their loyalties. Kennel software tools allow for the booking process to be simplified and a bespoke process to be created by each business. This makes for a stress-free reservation system from the initial search right the way through the service delivery.


Kennel software also offers a way to advertise digitally. The Savvy Pet Stay software offers an example of this alongside the adoption of the software for managing the booking system; they also provide a database of all clients so that customers can view the options available via the official website. 


Kennel booking software also makes the booking process quick and efficient, which both the customer and business owner benefit from. Having most of the features automated means that when a question is asked that is not answered on the platform, response times are likely faster. Customers are also more likely to book if they can do so quickly. Any barriers in the way may prove detrimental to securing the final custom.


Kennel software improves forecasting and reporting thanks to digital capabilities. This is important information to have available when scaling a business or just for everyday decision-making.
What Are the Markers for Good Kennel Software?
In our professional opinion, we believe that a good piece of Kennel booking software should show consideration for the following:
Customer satisfaction and experience. From ease of use to data security, a robust booking system should represent a safe solution for customers. It should also ensure that people of all digital skill levels feel comfortable and empowered by the tools that they have available to them.


Customer features to set companies apart. Branding is unique to every company and should be harnessed on all platforms. Being able to personalise features such as colours, logos, and tone of voice is therefore important.


Integration capabilities with other software providers. A good kennel software tool should seamlessly work with existing set-ups and reduce the need for additional programmes to be used. This is also how the automation feature comes into its own, offering both time and money savings for business owners.


Billing and invoice support. We also believe that a strong piece of software should offer billing management. The aim should be to provide the full client experience using one platform. 
Do Customers Want to Use Kennel Software?