Starting your own business matters more than ever these days, and there are loads of aspiring entrepreneurs out there looking to develop exciting new career opportunities as much as possible. This is something that you need to make sure you get right as much as you can, and open of the opportunities that is growing in popularity seems to be the dog care market.
Doggy day care is a growing trend, as more and more people want to make better choices for their pets, as well as looking to provide services for their animals that work with their busy schedules. In 2015, the UK doggy day care sector was worth a whopping £1.5 billion, and it's likely to be worth far more than that now. Being able to provide a place that is safe and happy for dogs when their owners are not in a position to be looking after them is really important, and there are a lot of factors that you should be trying to focus on as much as possible.
In this blog post, we're going to explore what doggy day care is, why it is popular, and what you can do to ensure you are able to run a doggy day care business from home in the best possible way.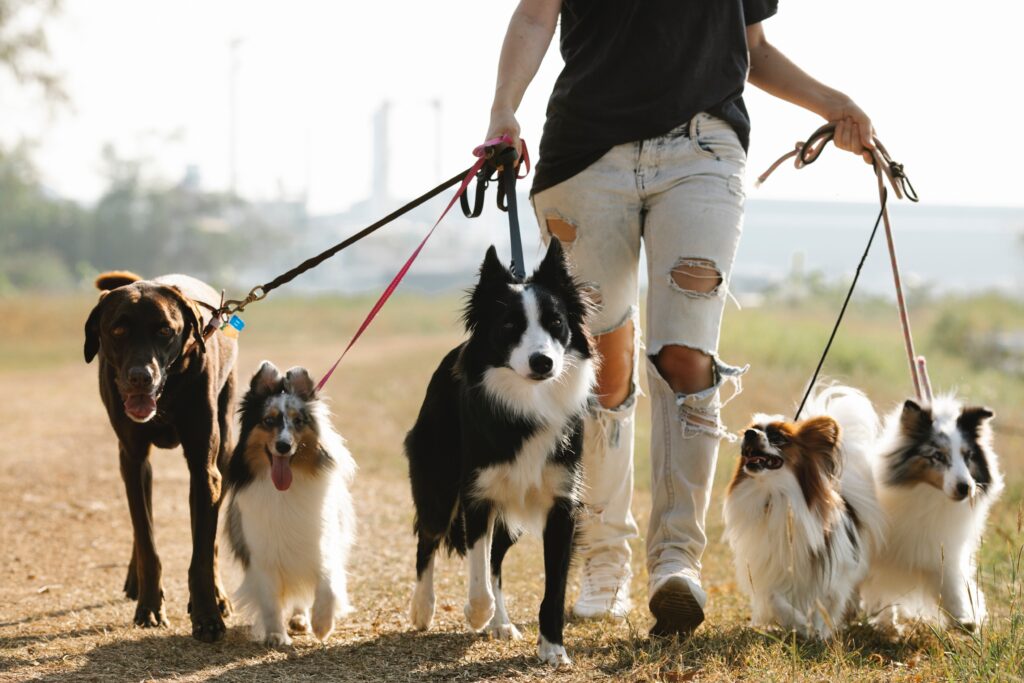 What is a Doggy Day Care?
Doggy day care is a business whereby dog owners leave their pets with a particular individual or organisation to look after them in situations where they can't. This could be due to illness, work obligations, or travel situations. When people leave their dogs with a doggy day care or dog home boarding service, they want to have peace of mind and feel safe that their beloved pet is going to be taken care of effectively.
This is why it is so important for you, as someone planning on running a doggy day care business, to understand what is involved in this, and make sure you take the necessary steps to make this work for you. There are loads of opportunities that you need to work on to ensure you have the best possible business, and this is something we're going to help you with.
Why Dog Home Boarding is So Popular
Dog home boarding is hugely popular for many reasons, and, at It's All Savvy, we have found that people like to know their pet is being taken care of in an environment that lets them thrive. In the busy modern world a lot of professionals like to have a dog as a companion to come home to, but they also lead busy and intense professional lives.
For this reason, they need an environment where their animals can thrive and they can focus on the professional part of their life without worrying about how their pet  is doing. This is why dog home boarding is such a great market, and a great industry in which to develop the business. However, it does mean that you need to make sure everything is above board and that you have developed a business that is as professional as well run as possible.
Do You Have the Space to Be Able to Run Your Business?
If you are running a doggy daycare business, you need to make sure that you have the requisite space to be able to run a thriving and healthy environment for dogs to prosper. This means you need to have a home that is large enough to accommodate at least a few dogs, as well as having an outside space for the animals to have walks, run around, and play.
This is a key consideration for anybody looking to develop a successful doggy daycare business, and this is something you need to make sure you get right before you set the wheels in motion. If your home is not large enough for doggy daycare, you may need to consider either renting a larger premises to run your business from, or moving house and upsizing to somewhere larger. The size you're working with is one of the key components of running a successful doggy daycare business, but it's also something a lot of people overlook, so make sure this is a key focal point for you.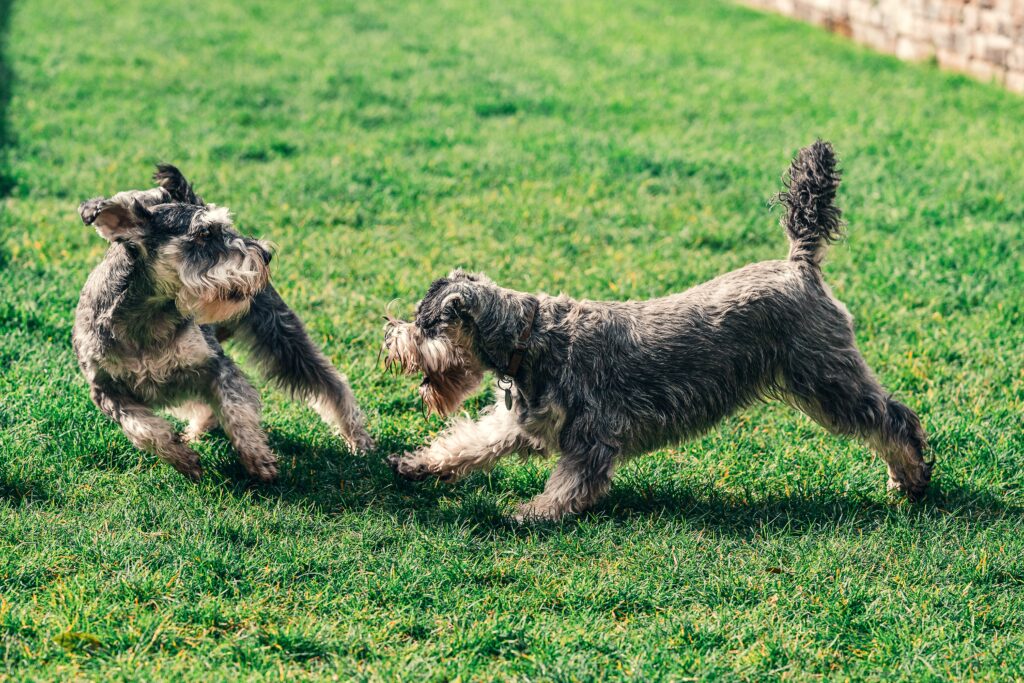 You'll Need to Secure a Licence
A common question many people in this position have is, do dog boarders need insurance? The answer is, yes! When running any business, you need to make sure you are in a position to be running the company legally and safely, and the best way to do this is to make sure you have the right insurance. You are going to be looking after people's precious pets, and this means you need to ensure you have a licence for pet sitting so you can illustrate that you are qualified and capable, and people feel safe entrusting you with their dogs.
When you are trying to determine the right kind of licence to get you need to make sure everything is up to date. The Home Boarding for Dogs Licence for 2022 may not be as up to date as is needed in 2023, so this is the kind of thing that you need to look into and make sure you get right.
Develop a Business Plan
As with starting any business, it will be necessary for you to develop a strong and detailed business plan for your doggy daycare brand. This should contain a breakdown of everything that you want to do for the business, the direction you see it taking, and how you will address each area of the business. You will need to have a strong price breakdown for costs, determine whether you need to hire staff and what this is going to cost, detail what makes your home ideal for this venture, and show that you have the necessary accreditation.
A business plan is an essential part of any business and this is something that you need to improve upon when you are looking to develop a strong and successful doggy daycare company. There are a lot of elements that play a role in making your business plan as good as possible, and you need to spend time making sure it is as professional and detailed as possible. In some cases, if you are applying for funding in the form of a business loan or grant, you will be required to produce a business plan to showcase why you should receive funding, and this is why it's so important to get this part right.
Understand What Your Costs Will Be
Understanding your costs is another huge part of being able to run a doggy daycare company from home successfully. Whilst you may avoid things like business rates, or the cost of renting premises, there will be other factors to consider. Because you're running the business in a home environment as opposed to a business environment there are a lot of considerations to make and a lot of potential extra costs to consider.
Too many businesses fail because the business owners fail to understand or appreciate what their costs are. Getting your figures right is one of the key parts of running any business, and your doggy daycare business is no different. Make sure you do your research and get in touch with It's All Savvy and make use of our innovative new services to help you boss your finances and make more money.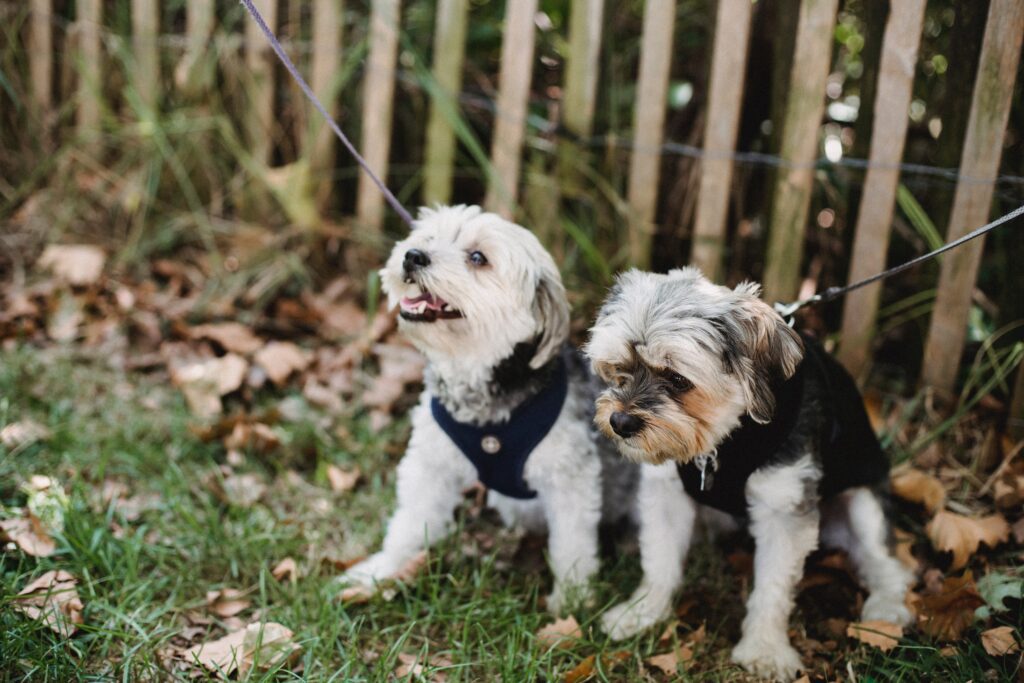 Closing Thoughts
If you are serious about developing a successful business as a doggy day care provider, you need to know what's involved in running this business from home. There are a lot of things that you have to keep in mind here, and being able to take charge of this in the most effective way possible is vital for success.
33% of UK households own a dog, and it is the most common pet in Britain. This means you have a large pool of people to count as customers, provided you run the business as effectively as possible.