Dog boarding is a fantastic profession to get involved in. What could be better than looking after dogs all day, every day? The answer is nothing, nothing at all. If you love furry friends like most people do, starting a dog boarding business is the perfect way to do something you love while making a good living.
With 9 million dogs in the UK, the UK pet care industry is growing with plenty of untapped potential just waiting for you to grasp it. Even with the current economic hardships, people are still willing to spend money on their beloved pets, so you don't need to worry about finding potential clients.
Like many others, you're wondering if you need insurance; the simple answer is yes. But where to start? If you're feeling overwhelmed about how to even go about starting a dog boarding business, you're not alone.
In this article, we have all the answers about what type of insurance cover you need and everything you need to know about dog boarding.
What is dog boarding?
In this section, we look at what dog boarding is, the different types of dog boarding, the roles and responsibilities of a dog boarder, what a dog boarding licence is, how to start your own dog boarding business, and the difference between dog boarding and dog sitting.
Before you em'bark' on your new career, you need to know what you're getting yourself into first.
The official dog boarding definition states any building, structure, and associated premises where animals are fed, housed, and/or exercised for commercial gain.
In other words, if you're looking after someone else's furry best friend whilst they're away, ill or unable to look after them for whatever reason, and it isn't in the owner's own home, that's dog boarding.
The roles and responsibilities of a dog boarder
As a dog boarder, other people's dogs are placed in your care, and you are expected to look after the dogs as though they are your own.
The job of a kennel worker or a home dog boarder is similar. Here is a list of some of the jobs you will be expected to perform:
Prepare food and feel the dogs
Keep the animals clean and well groomed
Make sure the dogs get plenty of walks and other exercises
Keep a clean environment
Look after elderly, ill or distressed dogs
Give the dogs plenty of love and care.
Running a dog boarding business
As well as this, if you are running a dog boarding facility, at home or elsewhere, you will also need to handle the business side of things. You must record dog stays and customer and canine information, ensure you're compliant and have the right insurance, and advertise and market your business and services.
It's All Savvy provides intelligent appointment scheduling and business management software for individuals and businesses, including dog boarding. Savvy gives you the tools to create a successful business by reducing costs and time but increasing profits.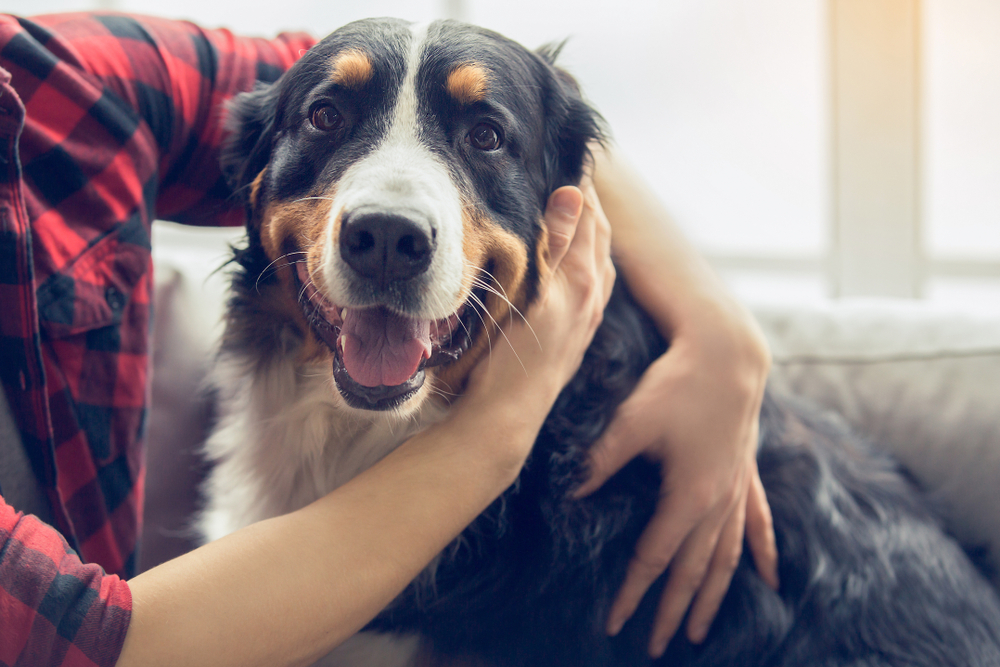 Types of dog boarding
Many owners are now turning away from traditional dog kennels and opting for a home-from-home dog boarding experience, so you don't even need to open a fancy dog boarding facility; you can do it from the comfort of your own home!
Kennel boarding
Kennel Boarding can hold more dogs than home boarding because they're usually much bigger. In traditional kennels, dogs are put in cage-like rooms alongside other dogs and let out for walks and exercise. They have their own room to sleep and eat, a space away from other dogs.
Home boarding
Home boarding is when a dog carer looks after another person's dog in their own home. Often, owners prefer this boarding method because it has a more homely feel, there are fewer dogs, and the dog gets more love and attention.
Dog boarding licence
Home boarding is the way to go if you're considering starting a dog boarding business.
On February 1 2022, the law changed, which means you will need a home-boarding dogs licence. The licence applies to all companies that wish to offer dog boarding as a commercial business.
What is the difference between dog boarding and dog sitting?
You might have heard of dog sitting before and wondered what the difference was. A dog sitter is a dog carer who temporarily cares for someone else's dog in the owner's home, whereas dog boarders look after other people's dogs in their homes or other suitable place.
You aren't required to have a licence for dog sitting because you're in the owner's home, but if you are dog boarding or looking after someone else's dog elsewhere, you need a licence.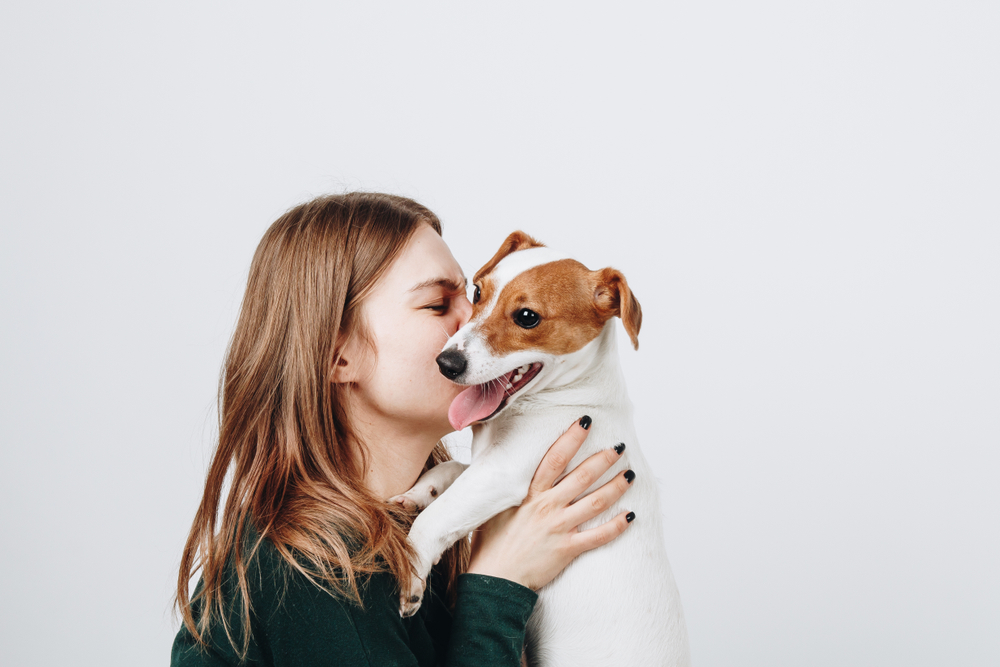 Home boarding insurance
Now you are clear on what a dog border is, you can begin diving into insurance. Here we look into the different types of insurance that you should have. Don't be scared; we've got you covered.
Public liability insurance
Public liability insurance covers in respect of your business's legal liabilities to third parties. In other words, you are protected financially if a claim is made against your business by clients or members of the public.
Employers' liability insurance
You will also need employers' liability insurance if you employ anyone to work for you, including volunteers. This type of insurance covers compensating employees who are injured or become ill through work.
What does pet boarding insurance cover?
Some insurance companies offer a home boarding insurance package as one, meaning you don't need to take out multiple insurance policies to cover all bases.  
Make sure you look in detail at what the insurance offers you; here are some examples of what good dog boarding cover should include.
Key coverage
Dog carers may need to collect a dog from the owner's home occasionally, depending on the agreement with the owner. Good dog boarding insurance covers for loss of keys and covers for lock replacements, and other expenses linked to losing a key.
Care, custody, control
In the rare case that an animal is lost, injured or dies in the care of a dog boarder, even if the incident does not necessarily link to the care you provided, it can land you a claim. Good dog boarding insurance providers will offer this type of cover.
Close family extension
Often, dog boarding businesses are family-run and require the help of close family members. The close family extension covers you for any close relatives you hire for your business without dipping into an employer's liability insurance.
Non-negligence coverage
There is always a chance that a dog could get injured in your care, even if it wasn't your fault. This type of insurance covers you for any treatment or replacement costs. Look out to see if this cover is included in your insurance policy.
Equipment coverage
Finally, another excellent example of insurance for dog boarders is equipment coverage. Looking after dogs requires some equipment, and a good dog boarding policy will include equipment coverage to cover you for loss or damage to equipment.
Ways to expand your dog boarding business
We don't want you to run before you can walk, but there's nothing wrong with being ambitious and thinking ahead. Many dog care businesses offer more than one service to diversify their business to attract more customers.
Some of the ways you can expand your business are by offering a dog grooming service. Dog groomers don't need a licence, nor do they need any formal qualifications.
Do your research about training and the costs of starting a dog grooming business before diving in but consider adding it to your 5-year business plan.
Why you need Pet Savvy Stay
So, you know everything there is to know about starting a dog boarding business, including what it is, the different types, getting started on the business and the insurance.
But what can Pet Savvy Stay offer you? It is a fully personalised system specially designed for dog boarders. We provide appointment scheduling and business management software for boarding, kennels and daycare providers.
The software allows you to effortlessly manage stays, manage customer information, and manage pets and their information, and it has an easy billing and contracts feature too.
It's All Savvy is committed to providing businesses and individuals with software that helps them to succeed, and they continue to innovate the dog care industry by developing new software.
Request a demo or contact us for more information to try it for free.